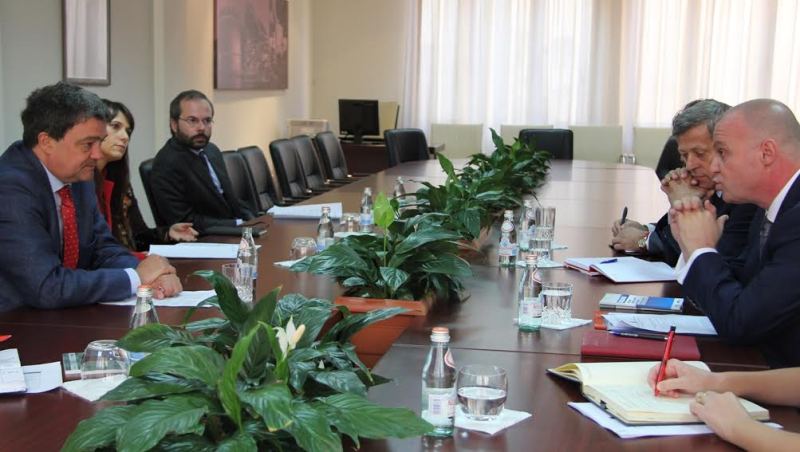 Tirana, October 13, 2014/Independent Balkan News Agency
Head of the OSCE presence in Albania, ambassador Florian Raunig, had a meeting today with the head of the High Inspectorate of the Declaration and Audit of Assets, Shkelqim Ganaj.
"The increase of the number of officials who will undergo auditing, the number of cases denounced so far at the General Prosecution and the fines that have been issued, show that HIDAA is playing an active role in the efforts against corruption", said Raunig, adding that these efforts must be furthered backed by the entire anti-corruption framework, including the government, parliament and general prosecution.
He declared that efforts must be made in order to achieve concrete results in jailing public officials suspected of corruption, in spite of their level and political connections.
"Independence, integrity and cooperation of institutions, including the judicial system, are crucial for the sustainable drop of corruption and increase of the confidence of the citizens in public institutions", said among others the OSCE ambassador.
On his part, chief inspector Ganaj said that in the past seven months, HIDAA has pressed criminal charges in 55 cases and has fined 240 officials. According to him, this figure is higher than the number of denouncements and fines issued by this institution in ten years. /ibna/