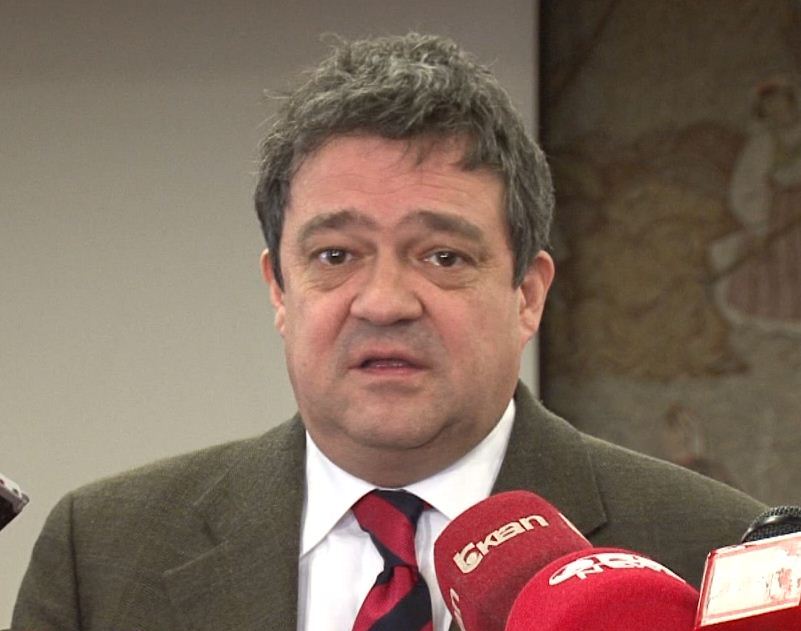 Tirana, September 25, 2014/Independent Balkan News Agency
Head of the Presence of the Organization for Security and Cooperation in Europe, (OSCE), ambassador Florian Raunig says that Albanian politics is ready to start the reform in the justice system and Albania has the capacities to develop it.
Chief diplomat Raunig (photo) says that the signals that OSCE has received from politics, are for a comprehensive process. "Every reform needs time and it cannot be realized overnight. Since 1997, OSCE, has been one of the main actors in the legal reforms, but the most important actors are domestic actors. We suggest, sponsor, offer expertise, but there are also Albanian experts. Local capacities are not lacking", says the ambassador commenting the main topic in the Albanian reality today.
Mr. Rauning sees the reform as an opportunity not only to fight corruption, but also to improve the quality of services for the citizens.
But, he appeals for the reform to be comprehensive, as "there's a need for political will".
"The signals that we have received from politics show that it's ready to embark on a comprehensive process", said the ambassador.
In this context, Raunig expresses the position that the international community has expressed throughout the years, according to which political debate must take place in parliament, implying that the criticism currently addressed to DP for the boycott, have been also addressed to the SP, which is now in power, years ago.
The appeal of the OSCE ambassador toward the Albanian opposition, comes at a time when democrats have indefinitely boycotted parliament's proceedings.
"The positioning of the international community in Albania is a repeated positioning, the political debate takes place in parliament. We have had this positioning since 2009 and it hasn't changed. It's a message also addressed for the former opposition and the new opposition. The high conflicting atmosphere between the two political sides in Albania is a challenge today", says Raunig. /ibna/