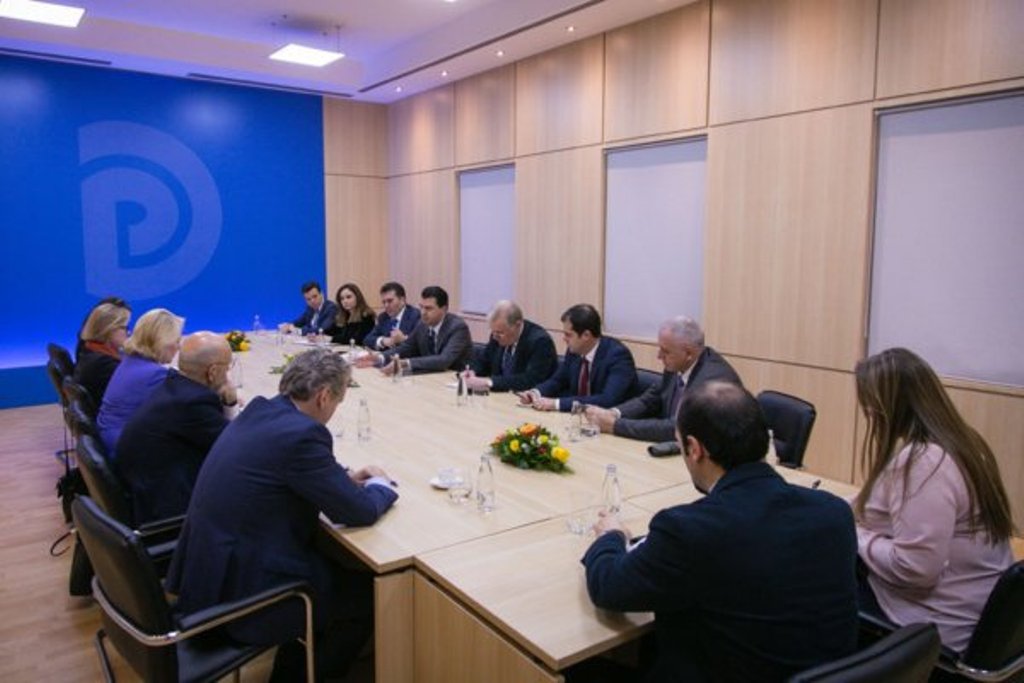 Ambassadors of the five countries of the European Union in Tirana, Germany, France, Austria, Italy and Greece have held a meeting at the seat of the Democratic Party with the head of this political force, Lulzim Basha.
While informing them on the stance of the Democratic Party against the "anti-constitutional" election of an interim Prosecutor General in Albania, the leader of the Democratic Party said that the majority "committed a constitutional putsch, which it has introduced in the justice system, destroyed the political process in Albania and is generating a destabilizing situation for the country".
Among others, the head of the opposition said that all these actions have been well pondered and planned by Prime Minister Edi Rama to elect a chief prosecutor who was entirely controlled by him, in order to jeopardize criminal investigations of other politicians who have direct ties with Rama.
Basha also added that the opposition has constantly supported the European integration process of the country, including the launch of accession talks, but said that the process is entirely in the government's hands.
In the end, Basha said that the interests of Albanians and the European Union are better served by condemning the fact that Albania has turned into a country of drugs and crime, by not tolerating the ties of government officials with drugs and crime. /balkaneu.com/