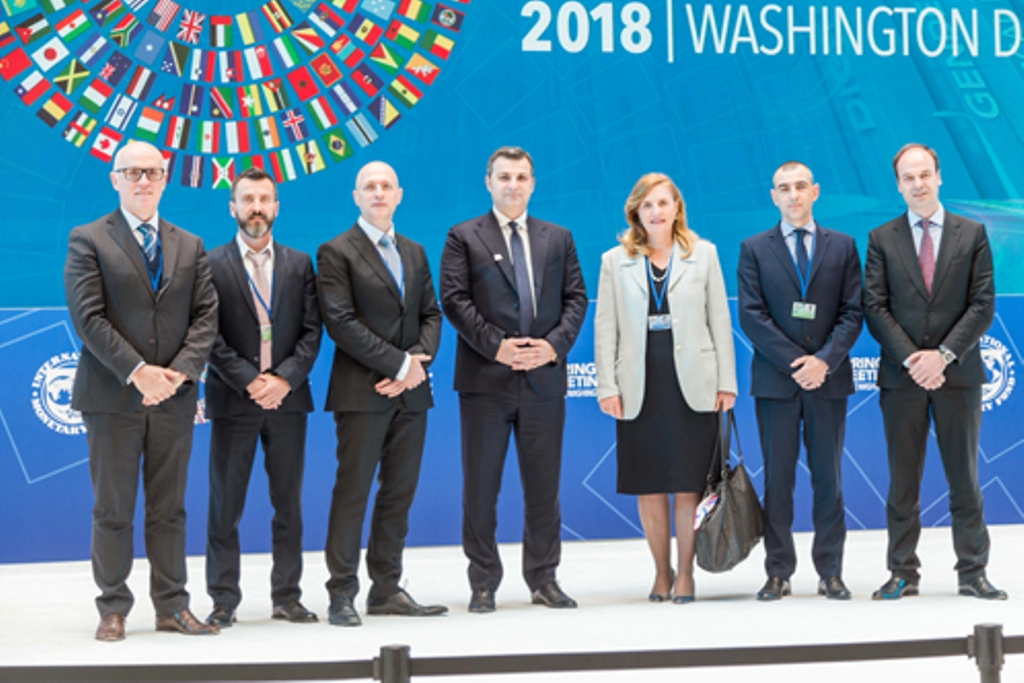 The governor of the Bank of Albania, Gent Sejko participated in the spring meetings of the International Monetary Fund (IMF) and World Bank Group in Washington.
There he held several important meetings with important figures of the world of finance.
In these meetings, he briefed them on the latest developments in the Albanian economy, stressing that the country's economic growth is following a positive development curve.
He added that the implementation of the monetary stimulating policy has assisted economic growth and salary increases.
During these discussions, the Albanian government underlined that in order to strengthen the country's macro-economic stability and to enable a sustainable growth, there needs to be coordination of the monetary policy with the tax policy.
Meanwhile, as far as the banking system in the country is concerned, Sejko said that the system is in good shape, however, he stressed that lending should be promoted and more measures should be put in place to reduce the number of nonperforming loans. /ibna/