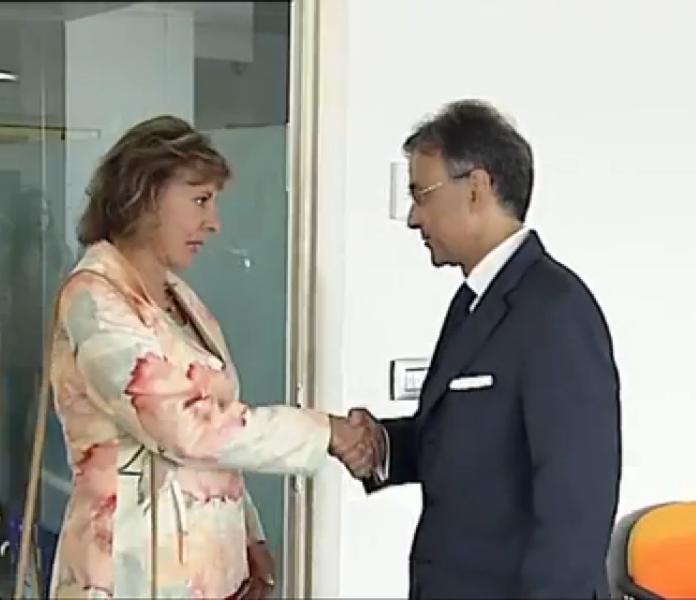 Tirana, May 17, 2013
The Head of the EU Delegation to Albania Ambassador Ettore Sequi met today in Tirana with Ms. Conny McCormack, Head of the OSCE/ODIHR Election Observation Mission (photo) at a meeting at the premises of the EU Delegation to Albania.
Addressing the June 23 parliamentary elections, Ambassador Sequi underlined the EU's commitment to support the electoral process.
"I would like to express our strong support to OSCE/ODIHR's Election Observation Mission under McCormack's leadership. The European Union is backing up this support by making a significant financial contribution to the OSCE/ODIHR mission to help the mission reach the target number of observers for the parliamentary elections of June 23," Ambassador Sequi said.
"As stated in the December 2012 EU General Affairs Council Conclusions, the successful conduct of Parliamentary elections will be a crucial test for the smooth functioning of the country's democratic institutions. The Council also called for a particular focus on conducting elections in line with European and international standards. Through this support we wish to contribute to fostering Albanians' confidence in the electoral process of their country," he added.
The EU Delegation to Albania is providing EUR 205,000 of EU tax payers' money to support the OSCE/ODIHR Election Observation Mission for the provision of 6 long-term and 32 short-term election observers. /ibna/