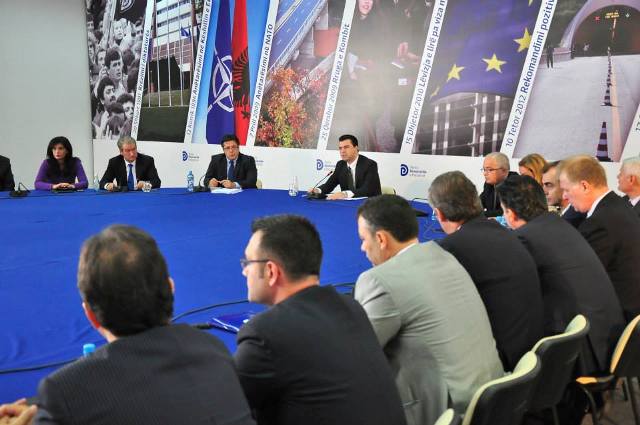 Tirana, October 22, 2013
Parliamentary group of the Democratic Party held a meeting today presided by the head of the party, Lulzim Basha.
In his speech, the head of the opposition said that on Thursday, parliament will discuss the state budget, for which he added that according to the big promises of Prime Minister Edi Rama, every change will bring new impulses in the performance of the economy.
"Albanians have expected from this government to preserve the positive trend of the 8 months that we governed. This normative act is based on the most drastic fall of taxes collected and the deepening of the public debt. The said a lot when they were in opposition about the public debt, although the situation was not that dramatic. Now that there are in power, they're tripling it", said Basha.
Basha considered the normative act for the review of the budget as a time bomb.
He declared that the DP and opposition will object this act in parliament, stressing that democrat lawmakers have demonstrated facts and will continue to demonstrate them even further.
The head of DP said that this change in budget is unlawful, as the government can only borrow for public investments and not to pay wages and government expenses.
According to him, the unlawfulness of the alliance between Rama and Meta has shown that it cannot comply with the law to government. At the end of his speech, the head of the opposition invited this act to withdraw this act. /ibna/