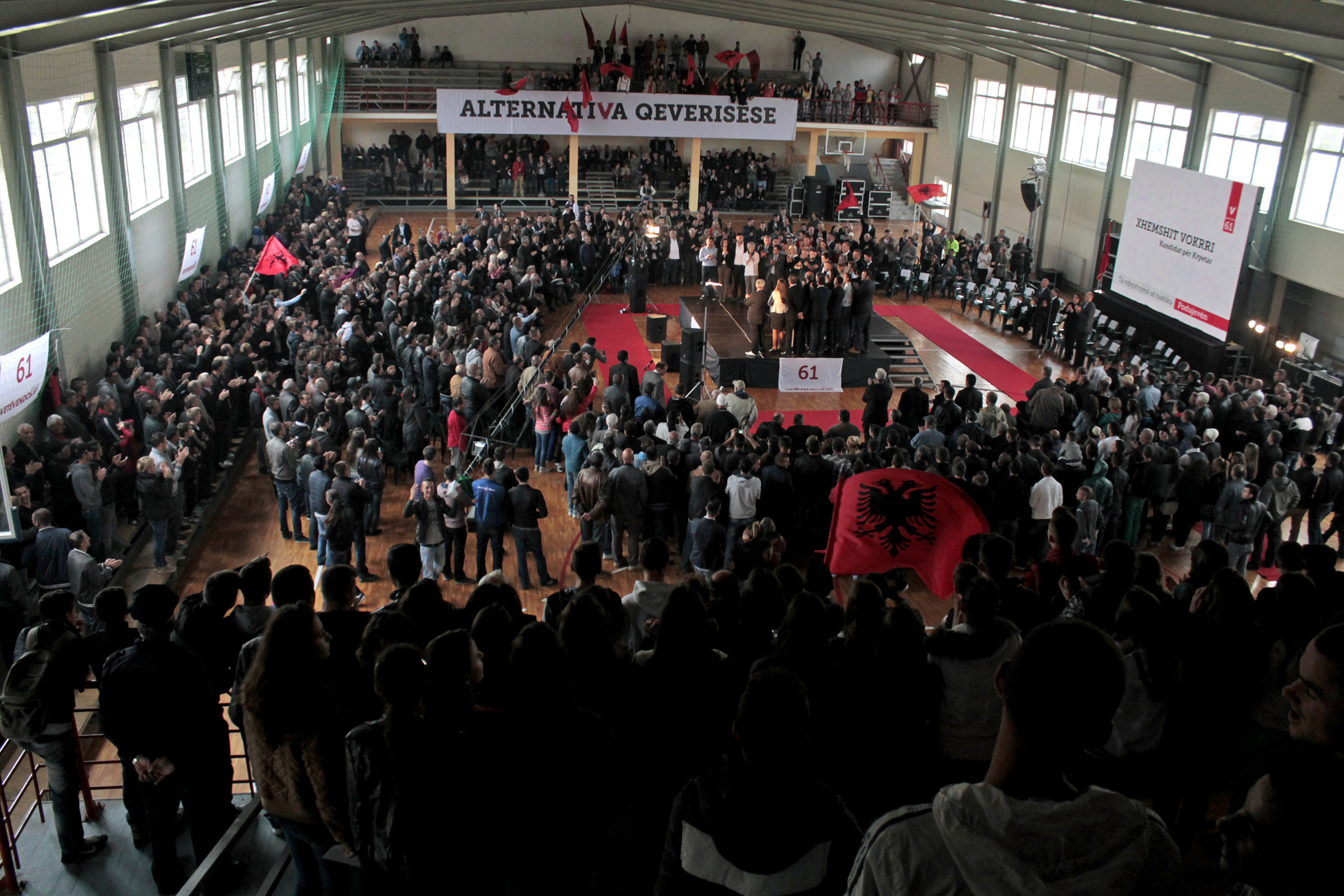 Pristina, October 9, 2013
The head of Self Determination Movement, Albin Kurti has criticized the Prime Minister of the country by saying that this corrupted Prime Minister continues to lie to people. In front of voters in Podujeva, Kurti has also commented the recent promises made by Thaci.
"First of all, those millions are not his, but of the budget and the people and secondly, this corrupted prime minister, when he promises millions everywhere in Kosovo, he's not talking about millions which he will give to communes, but money that he will take from the people through tenders that will benefit his friends in business", said Kurti. Kurti has also talked about the negotiations that Thaci is holding with Serbia.
"This prime minister is not keeping the promises made to the people, because this prime minister only holds the promises made to Serbia. When Thaci promises Kosovo and its citizens, he lies. When Thaci promises to Dacic, this is a guarantee. A day before yesterday, Thaci once again submitted to Serbia and to Dacis, when he accepted 12 thousand illegal voters of Serbia into Kosovo and when he accepted for the Serbian state leaders to have the right to hold electoral campaigns for Serbia in Kosovo. But, with the governing of Self Determination there will be no bargaining with Serbia for Kosovo", said Kurti. /ibna/