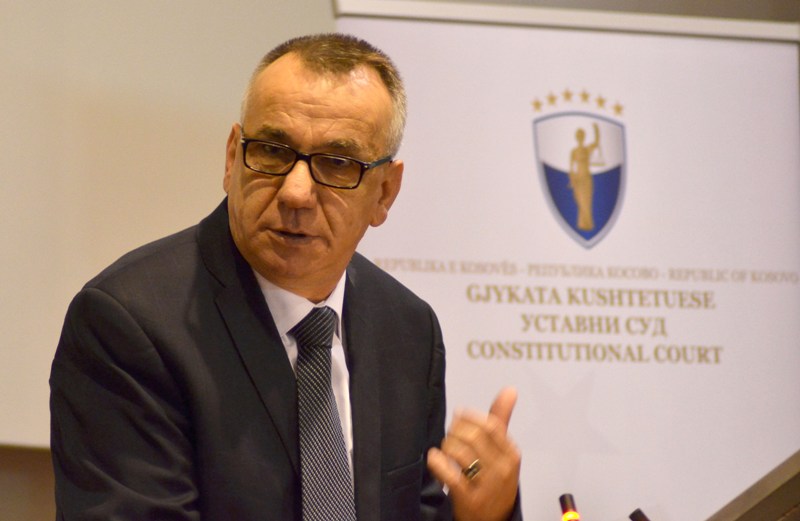 Pristina, September 9, 2014/Independent Balkan News Agency
By Elton Tota
Kosovo allows gay marriages. This was publicly admitted by the head of the Constitutional Court of Kosovo, Enver Hasani, who has declared from the United States that gay marriages are allowed in the youngest European state.
Enver Hasani (photo), declared during a lecture held at "SMU Dedman School of Law" University in Dallas, Texas (USA), that the Constitution of Kosovo allows the marriage of two people of the same sex.
According to him this can be done without a problem:
"The way that the Constitution (of Kosovo) defines marriage is very clear, allowing marriage of the same sex without any problem. Of course the Constitution of Kosovo doesn't reflect the materialistic structure of the Kosovar society and the same thing also happens in Croatia or Montenegro. There's a prominent American academic Ruthie Teetle who says: "Schizophrenic law and order in societies in transition, where the law refers to the constitution. The law is unpredictable, but in our society, the law is an instrument of change. Constitution acts as an instrument to change Kosovar society. Like I said, the way we define marriage allows both marriages within the same sex and other types of cohabitation. There's room for debate in relation to the adoption of children and the same debate also takes place in several western societies. But, in other words, gay marriage is allowed".
Constitution  of Kosovo, this is the article on marriage:
1. Based on free will, everyone enjoys the right to marry and the right to have a family as provided by law.
2. Marriage and divorce are regulated by law and are based on the equality of spouses.
3. Family enjoys special protection by the state in a manner provided by law.
Watch the video where the head of the Constitutional Court talks about this argument. On the 39th minute, he talks abort this issue. Click here.