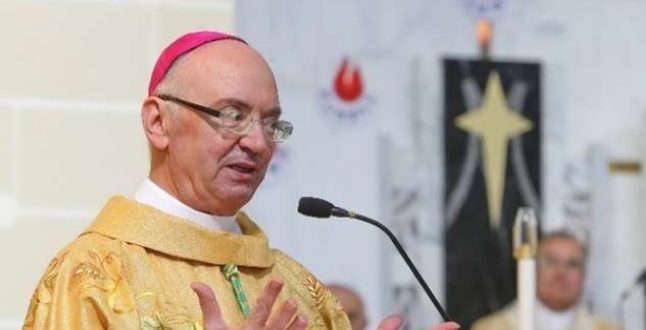 Nearly a year after the death of Rrok Miredita, the Albanian catholic cleric, the Vatican has appointed the new head of the Albanian Catholic Church.
He will not be an Albanian, but a cleric from Malta.
George Frendo, 70 years old, has served for 18 years as vice chairman of the Albanian Catholic Church.
After the death of Rrok Miredita, he was a temporary administrator. Now, he has been appointed by Pope Francis as catholic archbishop of Albania.
Frendo delivered a message in the Saint Paul Cathedral in Tirana in the presence of many Catholics who were in the Cathedral. "11 months were needed to find a new archbishop. I promise that I will be a good leader, because I am a sincere person. These months have not been easy and it wasn't easy for me to accept this new task. I pray to God to make me strong and just in order to serve in this duty. Thank you for the respect that you have shown for me during these years. We will follow the path that was laid by Monsignor Rrok Miredita", the new archbishop promised.
George Frendo, who is from Malta, has very good knowledge of the Albanian culture and language, which were needed for his appointment as the head of the Albanian Catholic Church. During these years, he has also translated several liturgy texts in the Albanian language. /balkaneu.com/