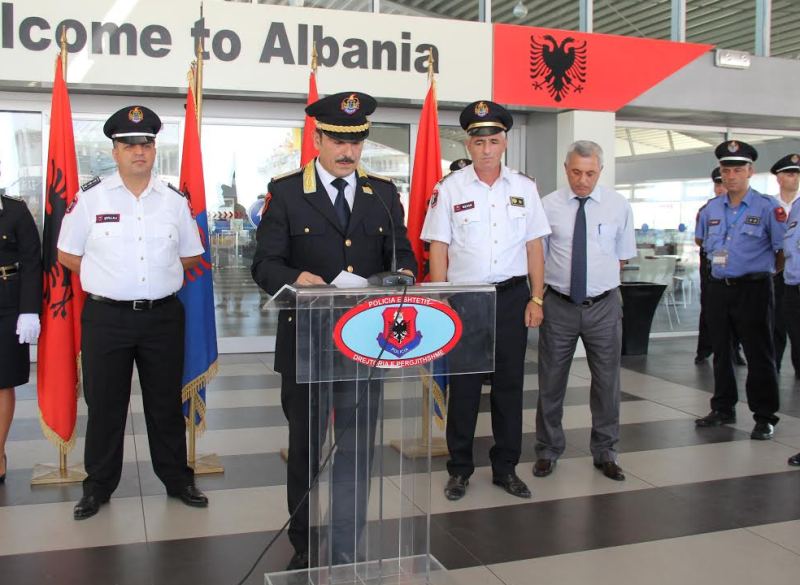 Tirana, August 12, 2014/Independent Balkan News Agency

General Director of State Police in Albania, Artan Didi visited today the Border Crossing Point of Durres, where he made an inspection of the work of police for the implementation of measures during the 2014 tourist season.

In his speech, Didi identified the measures and the results of the work made by these structures during two months, where according to him, there was a significant growth of safetyindicators and fight against crime and cultivation of narcotic substances, compared to the same period a year ago.

" Police action against crime and organized crime during these months has caused great damage. Operations against illegal gambling activities, marijuana, cocaine and heroin, denied criminal groups hundreds of millions of Euros. At the beggining they reacted strongly and everyone remembers the wave of explosive attacks, but operation after operation, their attacks have paled, their soldiers are either being put to prison, or they're on the run. But, we must never believe that they will cease to react in a way or another. And without any doubt, their biggest enemy today is police", said Didi.

He said that the mission of police is not an easy one and every once and a while, it needs changes and reformation to get rid of infected elements within its structures. /ibna/