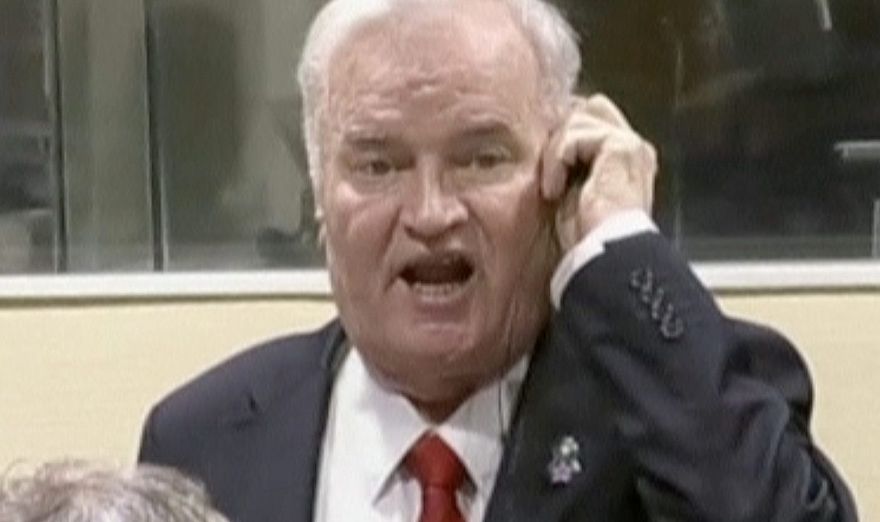 Bosnia and Herzegovina was shaken on Tuesday afternoon with the news that former war commandant of Army of Republika Srpska, General Ratko Mladić, died in his cell in Scheveningen prison.
Few internet portals reported this as the fact, but without any kind of confirmation. They referred to the official Twitter account of the new BiH Minister of Foreign Affairs, Bisera Turković. Another fact was that there was the account and that there is the post that announced the death of Ratko Mladić.
Soon after the confusion, the portals removed the story about this case without any explanation. The news turned out to be another false story. The author of this hoax was the Italian journalist Tommaso Debenedetti who created a false Turković account on Twitter and published the false news. He is famous for similar hoaxes in the past.
The echo of the hoax was so large that even Mladić's son, Darko, had to issue a statement saying that his father is alive and that he spoke with him on the telephone just half an hour before the news reached the public.
Also, there was official denial from the Hague, where Ratko Mladić awaits for the final verdict for war crimes during the war in BiH 1992-1995. He is very ill and his health condition deteriorates every day, but he is still alive. Darko Mladić said that his father, after he was informed about the hoax, was laughing and said: "I swear it on my mother I am alive!"
BiH Ministry of the Foreign Affairs announced that minister Turković has nothing with this hoax and that she does not even have a Twitter account.
The sad truth however is that this case discovered that journalism in Bosnia and Herzegovina deeply suffers from the illness called "sensationalism" and that the media, especially on the internet, are rushing to publish the "most attractive" news even without confirmation. This is not the only case where the media created a pandemonium just to attract a few "clicks" on their pages./ibna