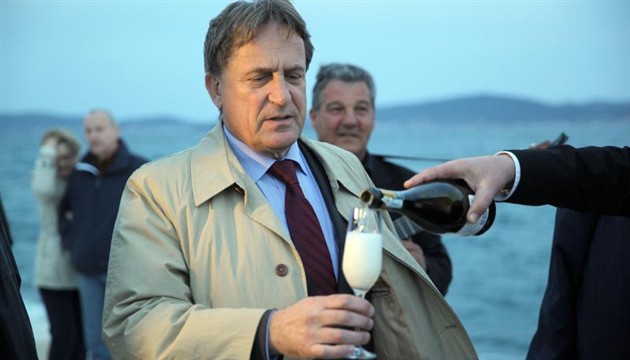 By Marija Avramovic – Zagreb
The bureau for Combating Corruption and Organized Crime (USKOK) has expanded its investigation on the case 'Tugboat' against the mayor of Zadar and former Transport Minister Bozidar Kalmeta.
The investigation refers to the time when the Kalmeta was Minister of Sea, Tourism, Transport and Development from 2005 to 2010.
USKOK investigators are charging the Croatian democratic union (HDZ) vice president with number of criminal offenses – from abuse of power and authority to receiving a kickback.
The croatian online t-portal last month announced the auditing of USKOK, due to the numerous testimonies of the suspects in the investigation concerning Croatian Motorways (HAC).
Vice-President of the HDZ, against whom USKOK officially launched an investigation within the case of the drawing money from the HAC, said that the he got the decision on the investigation last week, but unofficial sources say he has already gone to an interview.
Kalmeta's attorney Kresimir Vilajtovic announced he would use the legal right to lodge a complaint against the decision on the extension of the investigation.
"We have a deadline of eight days to submit an appeal to the Zagreb County Court",  he said.
Investigators claim that the HMC's subcontractors paid, at the expense of the Czech company "Tugboat" owned by Igor Premilovc, at least 30 million kuna to hire them in the HAC works and provide them with a more favorable position in the tender.
Since November 2013 USKOK has been conducting an investigation against eight suspects in the HAC affair and just today the investigation officially expanded to include former minister Kalmeta.