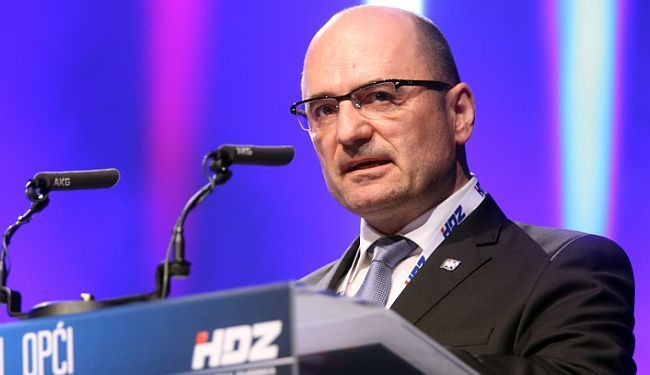 The deputy leader of Croatia's ruling HDZ party, Milijan Brkic, and the leader of Bosnia and Herzegovina's HDZ, Dragan Covic, visited the southern Bosnian town of Stolac on Monday ahead of a repeat of municipal elections next Sunday.
"Croatia will not allow intimidation of the Croats in Stolac or anywhere else in Bosnia and Herzegovina, because Bosnia and Herzegovina has no future without the Croats, particularly in the European Union, and Croatia strongly supports Bosnia and Herzegovina's EU path. This is one of the key foreign policy issues for the HDZ and it will insist on it," Brkic said after meeting with local HDZ leaders in Stolac.
The first round of local elections held last October was disrupted by violence on the part of the Bosniak Initiative for Stolac. Brkic expressed hope that the elections scheduled for Sunday would pass peacefully and according to democratic standards.
Brkic expressed support for the draft European Parliament resolution pushing for the federalisation of Bosnia and Herzegovina. "The Croatian Democratic Union (HDZ) of Croatia fully supports the European Parliament resolution on the situation in Bosnia and Herzegovina and its reinforcement on the EU path based on the principles of federalism, decentralisation and legitimate political representation. In our opinion, that is the best way to achieve harmony between all three constituent people," he added.
Covic, who also serves as the Croat member of the Bosnia and Herzegovina Presidency, said he expected his party would win a majority in the municipal council on Sunday./IBNA