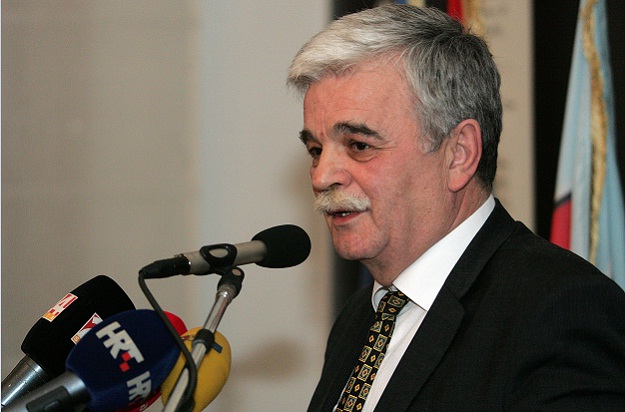 By Marija Avramovic – Zagreb
High official of Croatian democratic union (HDZ) Milan Kovac announced in Siroki Brijeg in Bosnia and Herzegovina that when HDZ comes to power in Croatia it will establish a separate ministry for Croats outside Croatia, which will strengthen care to compatriots abroad, Croatian news agency (Hina) reported yesterday.

Speaking at the special session of the municipal council in Siroki Brijeg Kovac, who is president of the community club founders of HDZ Franjo Tudjman and the Committee for Bosnia and Herzegovina, said that strong turnaround of official Zagreb towards the Croats in Bosnia and Herzegovina would soon take place.
"I can assure you that the attitude towards the Croatian people in Bosnia and Herzegovina will soon change. The moment Kolinda (Grabar-Kitarovic) is at the Presidential Palace and Tomislav Karamarko at St. Mark's Square we're starting a ministry for Croats outside Croatia through which we will take care of the equality of the Croatian people in Bosnia and realization of fundamental human rights in Serbia and Montenegro", Kovac pointed out.
He also passed on greetings from the President of the HDZ Tomislav Karamarko.
Before the ceremony session of the Municipal Council he laid a wreath and lit candles on the Square of Siroki Brijeg's victims for all the dead, killed and missing Croatian defenders.
Establishing of the new ministry would further burden the already exhausted Croatian budget, whose economy is the sixth year in recession. What their political opponents have to say, Social Democratic Party of Prime Minister Zoran Milanovic, remains to be seen, but it is certain that this kind of statement coming from the mouth of the largest opposition party's official will have negative impact on the popularity of HDZ, when it is known that in the country there are about a million and a half poor people.