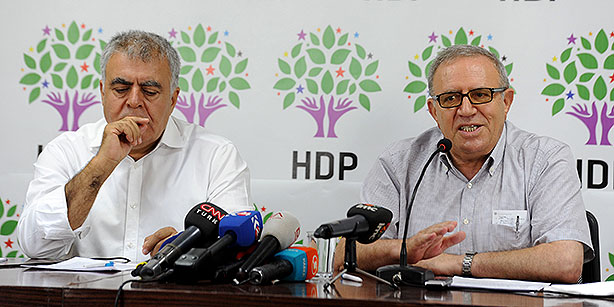 Ankara, September 22, 2015/Independent Balkan News Agency
The two ministers disagree with the Erdogan-Davutoglu policy on the Kurdish problem
Turkey goes to election with an AKP caretaker government
By Manolis Kostidis
The political scene of Turkey has been shaken by the sudden resignation of two ministers of the caretaker government, both of whom belong to the pro-Kurdish HDP. As a result, Turkey is now governed by ministers who come only from the Islamic AKP, with Ahmet Davutoglu as interim prime minister.
The ministers who resigned are the minister of EU Ali Haydar Konca and Development minister Müslüm Doğan. They reportedly took this decision due to "the escalation of the government's war policy" and their "exclusion from the decision-making mechanisms".
Essentially, the two ministers who are of Turkish origin, disagree with the policy they believe the President of Turkey Recep Tayyip Erdoğan and Ahmet Davutoğlu are trying to impose on the Kurdish issue.
After the June elections, Erdoğan had announced that "there is no Kurdish issue, there are no talks on the Kurdish issue", which were followed by the PKK attacks with dozens of dead Turkish soldiers and policemen.
The HDP accuses the AKP of deliberately attempting to escalate the violence, to bring about the nationalist feelings of the Turks, in a bid to reduce the rates of the HDP, which with 13% is represented by 80 MPs in the Turkish parliament. Essentially, the presence of these MPs prevented the AKP from achieving self-reliance. On November 1, the AKP will once again aim to achieve self-reliance, but for this to happen the HDP must not surpass the 10% election threshold required to enter the House.