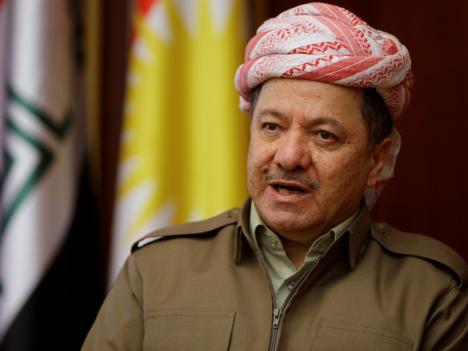 Ankara, September 20, 2016/Independent Balkan News Agency
A delegation from Turkey's Kurdish-issued focused Peoples' Democratic Party (HDP) will travel to northern Iraq to hold talks with prominent Iraqi Kurdish leaders, including Massoud Barzani, between Sept. 21 and 24, the party has stated.
The delegation will be led by HDP co-leader Selahattin Demirtaş and will include a number of lawmakers and other party officials, it added.
"Our delegation will exchange views on dialogue and solidarity between Kurds, and resolving the Kurdish question through democratic and peaceful means," the HDP stated.
Iraqi Kurdistan Regional Government (KRG) President Barzani, KRG Prime Minister Nechirvan Barzani, former Iraqi president and head of the Patriotic Union of Kurdistan (PUK) Jalal Talabani, and Gorran Movement head Nosirwan Mistefa are among the figures the HDP delegation will meet during the visit.
The initiative comes amid intensified clashes between the Turkish Armed Forces and the outlawed Kurdistan Workers' Party (PKK), with the Turkish government stepping up pressure on the HDP and strongly rejecting calls for a resumption of peace talks.
Source: Hurriyet