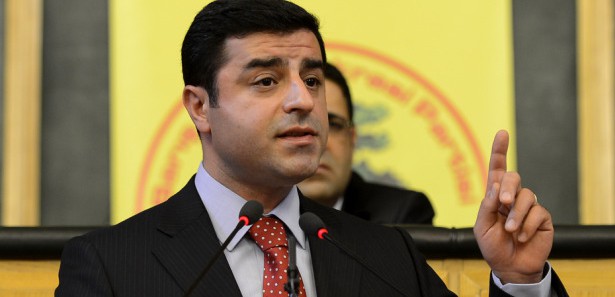 Ankara, August 25, 2015/ Independent Balkan News Agency
By Manolis Kostidis
A poll published Monday in the turkish Press shows that the deadly battles of the PKK with the Turkish Army and the operations of the Turkish Armed Forces in southeastern Turkey did not lower the rates of pro-Kurdish party HDP, as was expected in the AKP. The greatest fall is registered on the Nationalist Party MHP.
AKAM's poll commissioned by the HDP shows that the pro-Kurdish party may become third political power in the elections of November 1. The rates of the poll give AKP: 39.74, CHP: 28.48, HDP: 14.83, MHP: 12.58.
In June election the rates of the parties were: AKP: 40.87%, CHP: 24.95, MHP: 16.29%, HDP: 13.12%.
Analysts believe that Kurdish voters, who in previous elections had voted for the AKP, this time around are thinking of voting for the HDP.
In southeastern Turkey two soldiers were killed and three others injured by a landmine explosion in the city of Hakkari. The Turkish authorities say the mine was placed in the street and exploded when the armored vehicle carrying soldiers passed over it.
The Foreign Minister of Turkey Mevlüt Çavuşoglu, announced that Turkey and the United States will soon launch "extensive" air operations to oust the jihadists of the Islamic State from the region of northern Syria bordering with Turkey.
"The technical talks have ended and soon we will start this operation, extensive operations against ISIS", said the foreign minister.