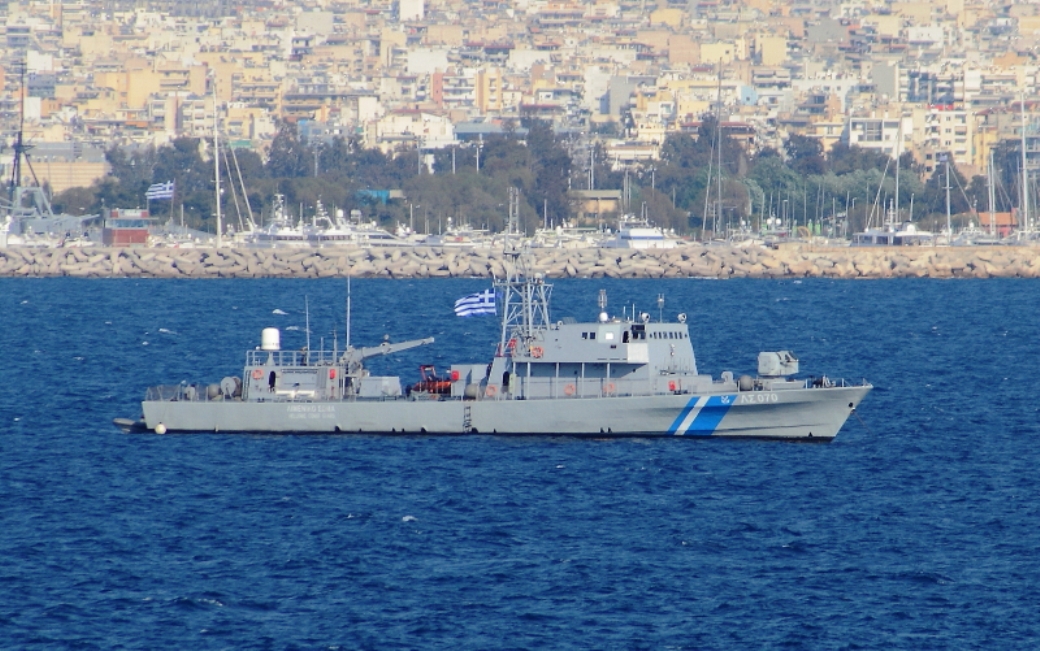 The Headquarters of the Hellenic Coast Guard issued the following announcement regarding today's incident involving a Hellenic Coast Guard vessel and a cargo ship sailing under Turkish flag:
In the afternoon hours of today, the Rhodes Port Authority received an anonymous telephone report to the effect that the cargo ship "ACT", which was sailing under Turkish flag in the maritime region east of the island of Rhodes, was transporting narcotics. The Port Authority in question acted immediately and one of its vessels located the vessel "ACT", under Turkish flag, in the maritime region 3.5 nautical miles north-west of the island of Rhodes, in Greek territorial waters.
The crew of the Coast Guard vessel asked the Captain of the cargo ship to sail towards Rhodes' Trianta bay so that an inspection could be carried out. The Captain of the "ACT" did not follow the instructions or the sound signals of the Port Authority vessel, with the result that the latter fired warning shots, but the "ACT" again failed to alter its course. In fact, the "ACT" continued on its course, entering Turkish territorial waters, with the Greek Coast Guard vessel ceasing its pursuit at the boundary line.
In parallel, the Turkish authorities were notified regarding the matter./IBNA