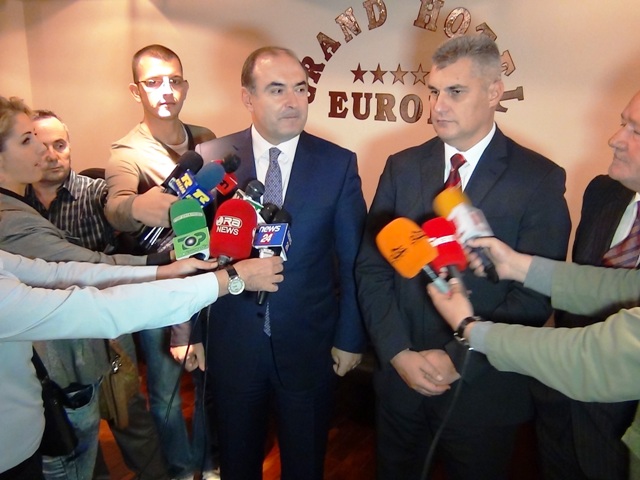 Shkodra, October 21, 2013
Minister of Transport and Infrastructure, Edmond Haxhinasto has met in the city of Shkoder the Montenegrin Minister of Transport and Sea, Ivan Brajovic.
"This meeting will initiate a close cooperation in the domain of infrastructure between the two countries, which is developed in a context of very good relations between Albania and Montenegro", said Haxhinasto.
Haxhinasto added that Albania and Montenegro have set a very good example of cross border collaboration and that this collaboration will continue in the future with joint projects which serve to people in both sides of the border.
The same opinion was shared by the Montenegrin minister, Brajovic. "With the collaboration that we've had so far, we have shown that the border is not a line that divides, but one which unites. This is not only in the interest of the citizens that live in both sides of the border, but also in the interest of both country", said he. /ibna/