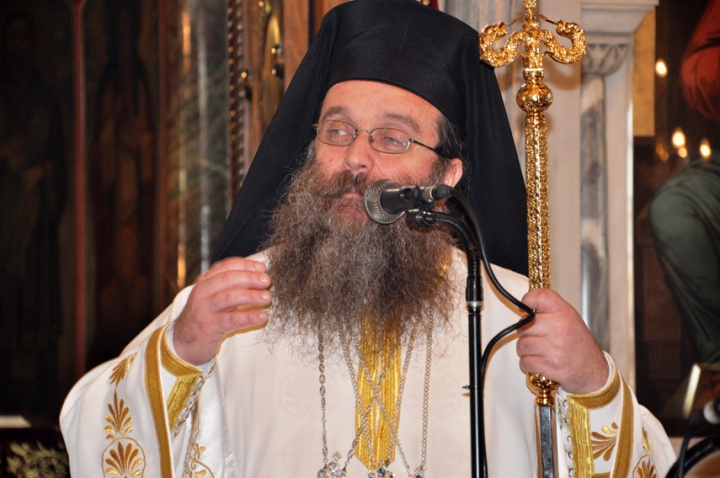 Athens, August 18, 2016/Independent Balkan News Agency
By Spiros Sideris
It appears that the «commandment» "love one another" is meaningless for some prelates in Greek Orthodox Church. From time to time Metropolitans, who according to the church tradition have divine enlightenment, indulge in expressions and hatred, against the image and likeness of God who believe, Man.
After the unacceptable statements of decrepit bishops, such as Anthimos of Thessaloniki and Ambrosios of Aigialeas – and not just them – both against refugees of other faiths and the Leftist politicians who they dislike, one would expect to hear even an encouragement of the Church Hierarchy, at least to the decrepit bishops to be more thrifty and decent to their expressions. But this never happened.
As if this was not enough, the relatively young Metropolitan of Chios Marcos, born in 1965, lashed both the government and the MPs who supported the construction of the Mosque in Athens. Of course he went a step further and continued his attack both against the civil partnership for homosexuals, but also against the refugees who called them all illegal immigrants.
His rhetoric, which could only be compared to the rhetoric of the far-right fascist construct, the Golden Dawn, naturally raises concerns not only to the local community but also throughout the country, which would not expect a hate speech by a religious leader who espoused "Love".
Such behavior does not cancel the important work of the Church, which has helped in many ways in both the care and survival of refuges-immigrants who have found refuge in Greece.
But leadership of the Greek Church cannot remain silent to such extreme behaviors of its prominent members, reminiscent of medieval sermons of hate against our fellow human beings.
The deafening silence of the Holy Synod, in these extreme behaviors, suggests guilt and tolerance to hate. The society needs religious leaders who will appease and calm the already sorely tried Greek people, with love and hope, this being essential to the establishment of the Orthodox religion.
But even societies and politicians are responsible, if they tolerate sermons of hatred, wherever they might originate from. It is their duty to denounce and condemn such behaviors. Will they do it or will they operate with their petty-politics logic?