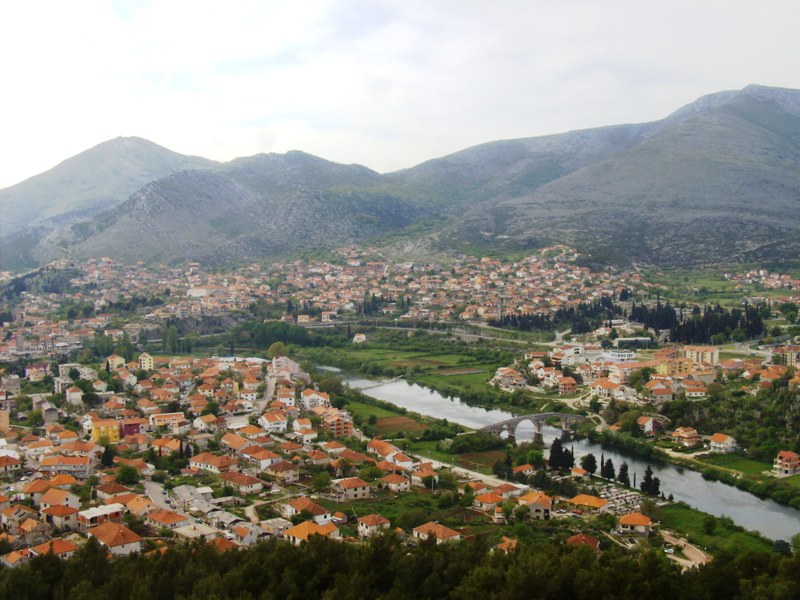 By – Nevena Šarenac – Sarajevo
The OSCE Mission to BIH presented in Trebinje yesterday a report called "Combatting hate Crimes: Analysis of incidents motivated by prejudice in BiH". The report is the result of the five-year monitoring of the Mission for such crimes.
The research was carried out from 2008 to 2012, and the results show that in this period somewhat less than 700 crimes were recorded, for which the OSCE Mission considers to be hate crimes.
From this number, 138 were processed, and 38 in criminal proceedings are being conducted as motivated by hate.
With the presentation of this report, the OSCE Mission wishes to raise the level of awareness and form a civil initiative, which would be ready to fight against criminal acts of hate or prejudice.
"We are deeply convinced that such acts cause great tension in the local community and that it could present a long-term and serious security problem", said the Press Officer at the OSCE Field Office in Mostar Meri Musa.
She recalled that earlier in Trebinje another presentation on this report was organized.
"The OSCE Office in Trebinje presented yesterday the results of the survey that were conducted during the first presentation, and in which representatives of non-profit sectors participated, as well as media and the police. The results showed that 30 percent of the participants witnessed incidents whose causes were prejudice or hatred", said Meri Musa, and noted that it is encouraging that 70 percent of the respondents expressed readiness to invest effort in the local community in order to prevent crimes of hate or prejudice.
According to her, the majority of the crimes as a result of hate in BiH were on ethnic grounds, and among them the most damages were in places of worship, cemeteries, writing of offensive using graffiti on walls, or hate speech at sporting events.
She added that most of the victims of hate crimes were members of the returnee population, which further complicates the process of return.
"One of the conclusions during the presentation was that educational institutions should draw special attention to promoting the values of tolerance. The importance of education in the home was also emphasized", said Meri Musa.
According to her, the OSCE Mission to BiH is focused on the formation of civil institutions and advocacy groups that are working on the prevention of hate crimes in cooperation with local governments.