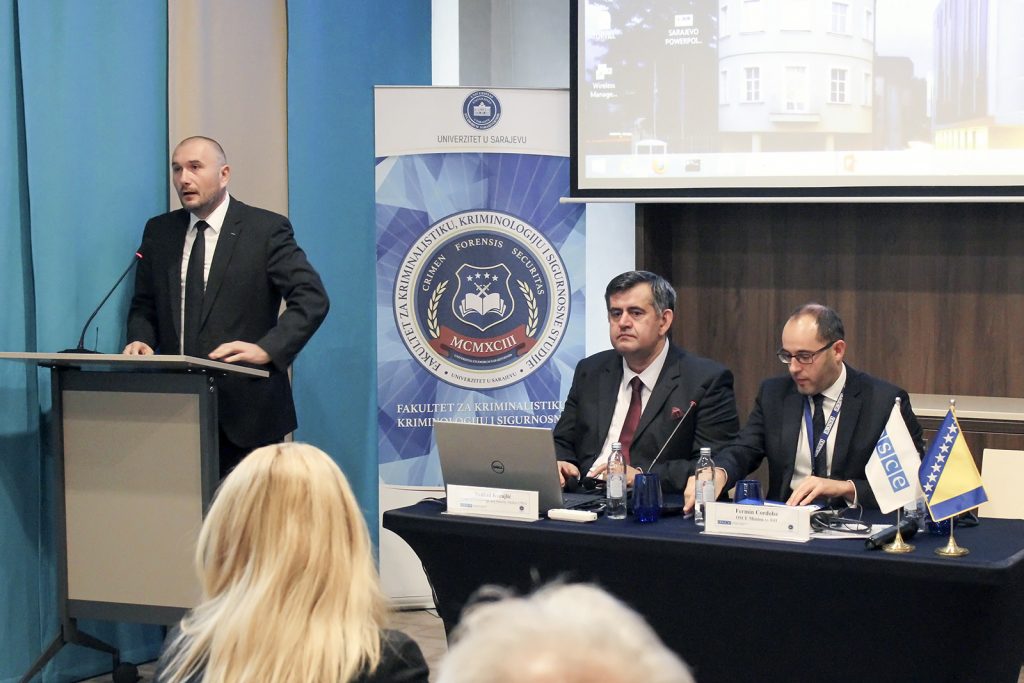 Eleven authors from Bosnia and Herzegovina, Serbia and the former Yugoslav Republic of Macedonia presented documents about their research on hate crimes in South-East Europe to over 70 regional participants who gathered at a conference which concluded its works on Tuesday in Sarajevo. The conference was organized by the OSCE Mission to BiH, in co-operation with the Faculty of Criminal Justice, Criminology and Security Studies of the University of Sarajevo, and in partnership with the OSCE Presence in Albania, and the OSCE Missions to Montenegro, Serbia and Skopje.
"Hate crimes in South-East Europe have many common features and patterns, such as similar legal framework and victimized groups but also issues of underreporting, and downplaying of these incidents. The spillover effect of hate motivated incidents through this region is not uncommon either. As such, they require a regional focus and a sufficient degree of regional synergy", announced the OSCE Mission in BiH as one of the conclusions.
Head of the Human Dimension Department at the OSCE Mission to BiH, Fermin Cordoba, said that the idea behind the discussion was to bridge the lack of relevant literature on hate crimes in the region. He added that discussion combines academic and practical views on how best to understand and interpret this phenomenon and its impact on the society in general.
Co-Chair of the advisory board to the International Network of Hate Studies, Joanna Perry, said that regional focus of conference is particularly exciting given that the literature on hate crime tends to be dominated by Anglo-American perspectives.
"Scholars, policy makers and civil society organizations face specific challenges in creating nationally and regionally relevant concepts and strategies to understand and address hate and hate crime", said Perry and stressed that gatherings like this allow one to develop and sharpen thinking and action to address one of the great challenges of our time.
Professor at the Faculty of Criminal Justice, Criminology and Security Studies of the University of Sarajevo, Marija Lucic-Catic, said that the conference served as an excellent platform for the exchange of scientific and expert experiences.
"Thanks to its multidisciplinary approach, the discussion explored efficient mechanisms to tackle this phenomenon which can serve as a basis for further improvement of the existing models for responding to this extremely dangerous social phenomenon", Lucic-Catic said.
As it was announced, the papers presented at the conference will be published in the Journal of the Faculty of Criminology and Security Studies in Sarajevo together with additional four papers selected through the review process. It is hoped, says OSCE Mission in the press release, that these papers will help practitioners in the region to appropriately tackle hate crimes but also provoke further academic discussion about how best to address this phenomenon.
Photo: OSCE/Vedran Pribilovic