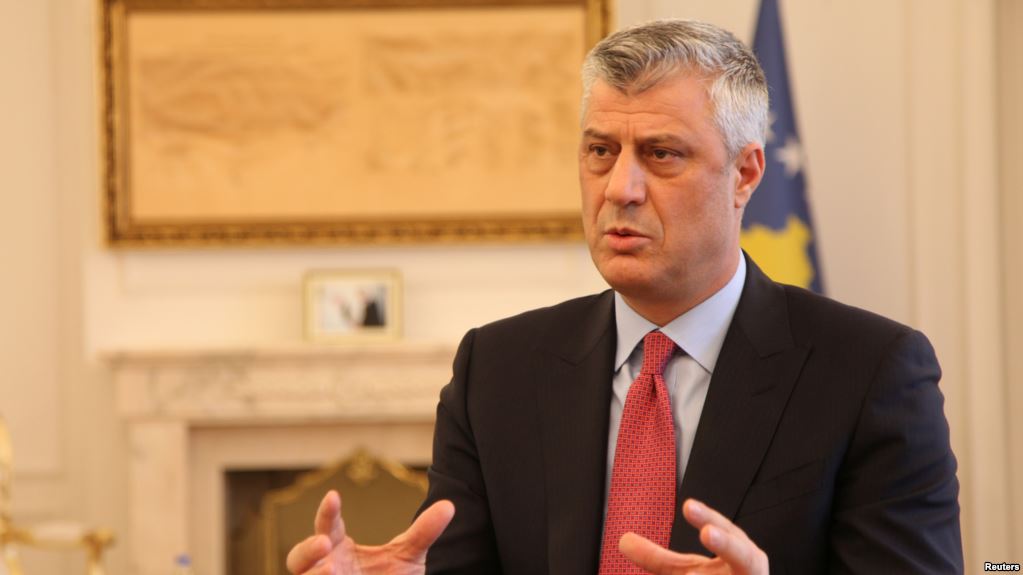 Kosovo President, Hashim Thaci, insists that the agreed border change with Serbia is a prerequisite for the peaceful cohabitation of Serbs and Albanians. At a press conference today to explain his views on a definitive solution to the Kosovo issue, Hashim Thaci said the compromise would bring stability and pave the way for membership to the UN and the European Union.
"Kosovo's stability is closely linked to membership of international organizations and this can not be achieved without the prospect of good neighborly relations with Serbia. The EU is in the process of modernization and reform, the door to enlargement is open, but the states will have to resolve all the problems with their neighbors beforehand", Thaci said.
Kosovo's president has ruled out Serbia's retreat and recognition of Kosovo's independence. "There are some who say that Serbia must recognize Kosovo. I totally agree with them but this will not happen. Unfortunately, despite the efforts of the EU and the US, Serbia will not be convinced to recognize Kosovo", Thaci said.
He added that Russia would never lift the veto for Kosovo's accession to the UN if Belgrade does not ask it, and to do so – he said – the solution should be a compromise and mutually acceptable.
Media in Pristina estimate that Thaci's insistence on land-swapping is due to US diplomacy's support for a compromise. Some electronic networks even reported that next week, Thaci will meet with US President Donald Trump and discuss the issue of Kosovo. This information is not confirmed by any official source./IBNA