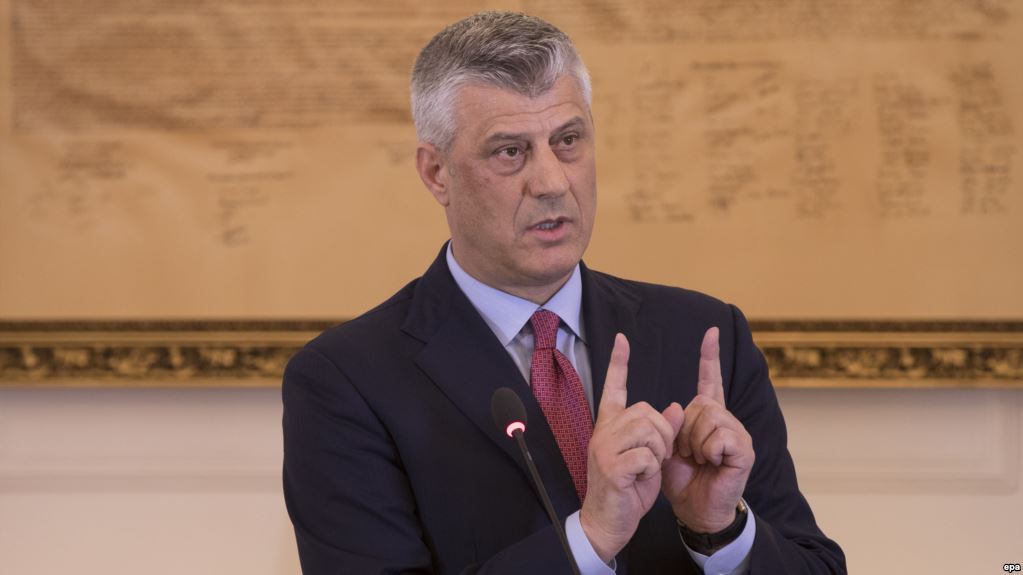 Kosovo President Hasim Thaci revealed that the idea of ​the border change he intends to put on the dialogue table with Serbia was an American proposal.
"This idea, namely the correction of the border with the annexation of the Presevo valley in Kosovo, was suggested to me by the U.S., by their own advisors", Hasim Thaci said on widely liked Oxygen talk show of KTV private television.
The Kosovo head refused to disclose the names of the U.S. advisers but stressed that when he asked them whether this proposal was an official, serious position, they confirmed it.
Given that the US is keen to seek a definitive solution to the Kosovo issue on the basis of a compromise to satisfy Belgrade also, Thaci's allegations are not far from reality.
Since mid-March this year, the U.S. policy on Kosovo has shifted, with the visit of Deputy Foreign Minister Wess Mitchel to Belgrade and Pristina. Moreover, it has become clear that behind the proposal for a land swap between Kosovo and Serbia are the Americans.
Officially, U.S. political officials refrain from referring to a specific proposal, but they say there are no red lines talking about a compromise that could even encompass the change of borders.
It is a fact that the U.S. is in a hurry to close the Kosovo issue in order to reduce Russia's influence in the region, especially in Serbia, as (the) Kosovo (issue) is the key link between Belgrade and Moscow…. / IBNA