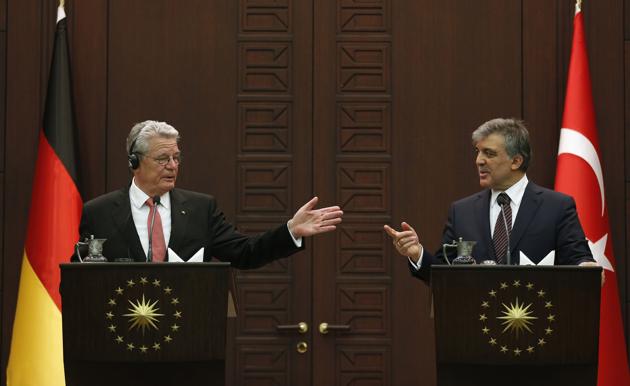 By Manolis Kostidis – Ankara
His reservations regarding the Erdogan government policy expressed the President of Germany, Joachim Gauck, who is paying an official visit to Turkey.
Gauck, in his speech at the University of the Middle East in Ankara stated that "I fear for the developments in Turkey. Mainly because it limits the freedom of ideas and the press, because there is an increase of restriction of internet access, because opposition journalists are fired and because publishers are oppressed".
The German president backed the protesters and the Gezi Park, who for three weeks had clashed with the police in June, 2014.
"The protest is a sign. When the citizens of Turkey when they act en masse to determine the future of their country, is a sign of maturity. Democracy requires this action", said Gauck.