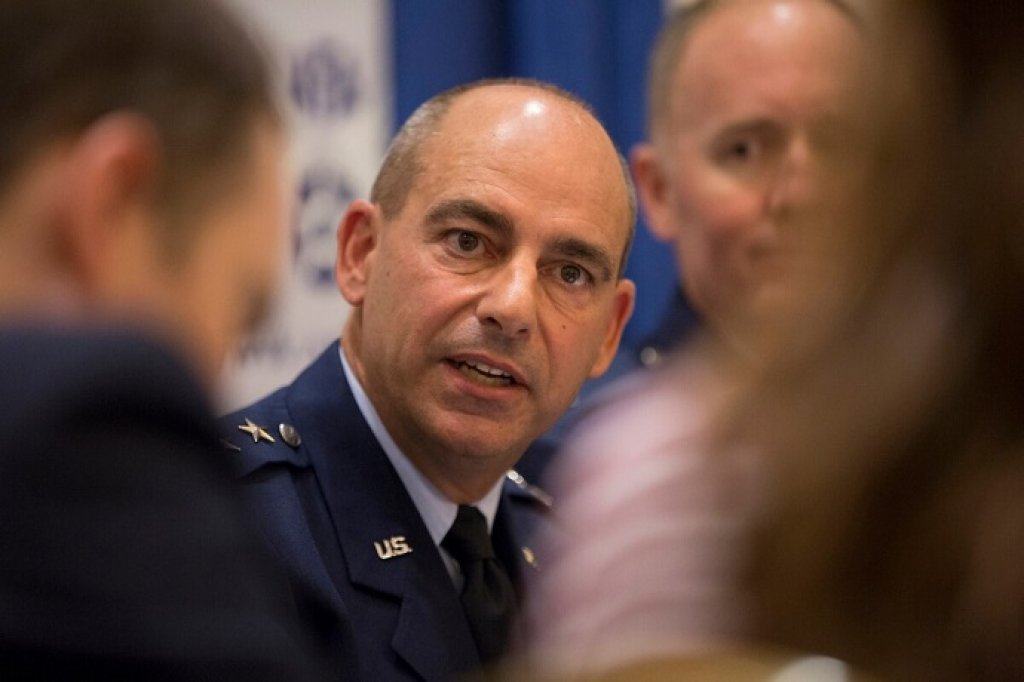 US Air Force Europe commander General Jeffrey Harrigian said that Montenegro is a valued ally of the Alliance and that having countries like Montenegro means increasing collective security. In an interview with Montenegrin media, Harrigian stated that in his mandate he will work to deepen relations with the Balkan states, which are important NATO allies.
"Montenegro is a valued NATO ally who has helped promote peace and stability in the Western Balkans. Regardless of the size of the country, having a state like Montenegro in NATO means increasing the collective security of all NATO states," Harrigian said.
Harrigian, who is responsible for defending the airspace of 29 NATO allies, and 104 countries around the world, recall that NATO has launched an Air Policing mission in Montenegro since June 2017.
"As commander of the NATO Air Command, I am proud that our NATO allies in Italy and Greece are determined to support this mission, which ensures the safety of the sky over Montenegro for both civilian and military aircraft in distress. NATO Air Policing Mission is a peace collective the defence mission and the principle of collective defence is at the heart of NATO's founding act," Harrigian said.
Collective security, he adds, remains a unique and enduring principle that binds the members of the Alliance, obliging them to protect one another and establish a spirit of solidarity.
"I would also like to reiterate Secretary General Stoltenberg's comments and thank Montenegro for continuing to support NATO's mission in Afghanistan," said Harrigian, who was appointed US Air Force Commander in May this year. Asked if the Balkans and co-operation with the region will be a priority during his tenure, Harrigian says that since taking command, he has focused on the readiness of his forces and strengthening partnerships between allies.
"Our partnership with the peoples of the Balkans is extremely important and is strengthened through joint exercises and training that provide us with the right resources, in the right place and at the right time," Harrigian said.
The Astral Knight exercise, he points out, is a great example of how it can increase preparedness and strengthen partnerships. He notes that later this year, the Allies will participate in a Thracian Fall exercise in Bulgaria, which will test the capabilities of the US and Bulgarian Air Force.
General Jeffrey Harrigian is the commander of the US Air Force in Europe and commander of the US Air Force in Africa. He is also the commander of the Allied Air Command, based in Ramstein Air Force Base, Germany./ibna