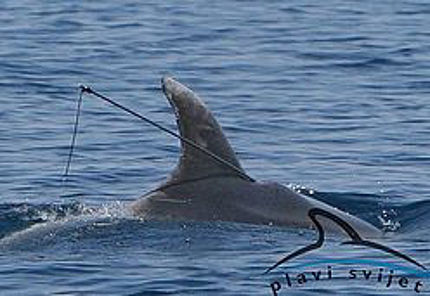 Review by Christos T. Panagopoulos
A harpooned dolphin has become a hero in Croatia after he delighted environmentalists. The dolphin named Bojan was spotted in the northern Adriatic with a harpoon in his back and a huge action has been launched by green activists.
The activists from the organization Plavi Svijet (Blue World) have thought about possibilities to help the animal, but the meter long harpoon was deep into his body and they thought chances were weak despite the fact Bojan was swimming with it.
"We were surprised seeing him three weeks later without the harpoon. Bojan probably was jumping on sea surface with it to cut it out. He saved himself, on his own", Grgur Pleslic, the activist of the Blue World has said.
In Croatia, bottlenose dolphins are protected by The Nature Protection Act and people killing the animals are subject to a 4,000 pounds fine.
Source: Croatian Times