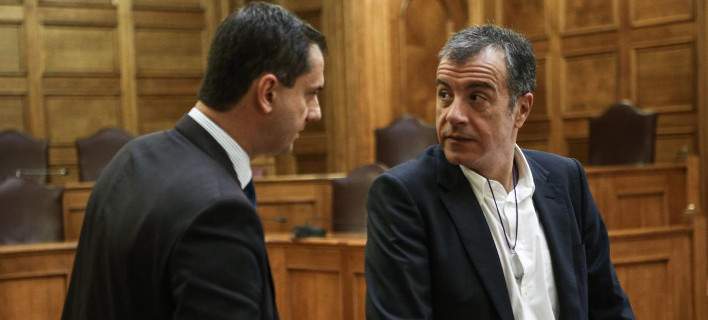 Athens, January 18, 2016/Independent Balkan News Agency
By Spiros Sideris
"Mr Theodorakis should here and now take the lead in the attempt to enlargement and consolidation of the space we call the radical center. And you may need to act bravely even to his own being, for the sake of this idea", said to the newspaper "Kathimerini" The River MP Haris Theocharis.
Asked if it implies the voluntary retirement of Theodorakis or even the self-dissolution of The River, Theocharis replied: "The issue of the succession of Mr. Theodorakis is an issue that only he can launch, when and if he deems it mature. What I'm saying is simple: The River as it stands today, can not hope to recover unless it takes immediate reconstruction initiatives of the space it represents …"
Theocharis with a post on Twitter, said that he is asking from Mr. Theodorakis to take initiatives for the radical center.
Commenting on Mega television Theocharis statements, The River MP Grigoris Psarianos said that apparently his colleague means that the party would be best with him as leader and expressed the question as to what would be gained if Stavros Theodorakis was sacrificed as another Iphigenia.
"This leadership issue raised by Mr Theocharis will be discussed, will be developed and decided upon by the members and friends of The River at the party congress to be held in a month", Psarianos said.
Stavros Theodorakis himself was asked to comment on Theocharis statements:
"Haris, as I know better than you, is with The River, and the line set out by The River, which says: The River is only the yeast of the new. Great effort should be made to protect the people – the persons who create, everyday people, but also old politicians who have dared – and create a new large reformist current. This is what The River is saying, this I imagine is what is saying the parliamentary representative of The River, Mr Theocharis".