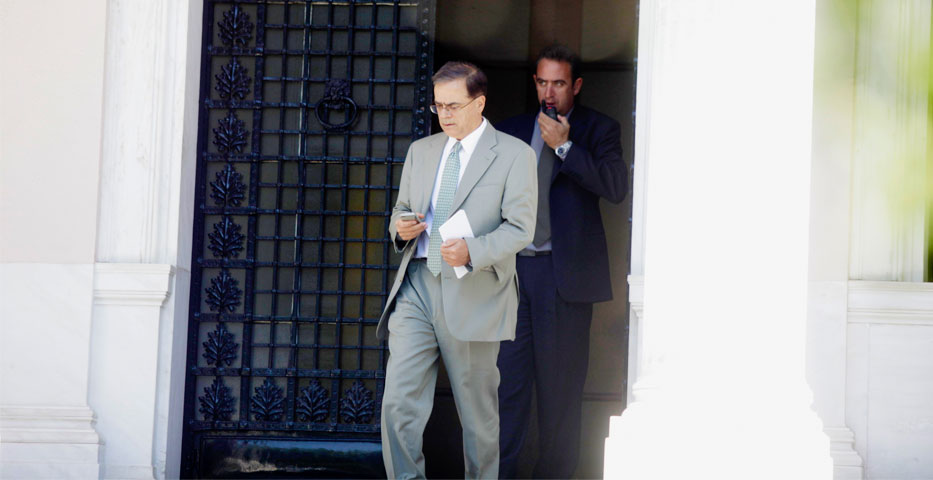 By Spiros Sideris – Athens
There was a new meeting on Friday afternoon between Prime Minister Antonis Samaras and Deputy Prime Minister and leader of PASOK Evangelos Venizelos. The meeting was attended by Finance Minister Gikas Hardouvelis and Deputy Finance Minister Christos Staikouras.
"We are working; we are in negotiations for the prerequisites," said Finance Minister Gikas Hardouvelis exiting the Maximos Mansion, where the meeting was held, in view of bringing in Parliament the multi-bill for the prerequisites.
When asked about whether the multi-bill will be filed on Monday, he said "we'll see", and the same goes for the issue of the uniformed, noting that it was not discussed in today's meeting at the Maximos Mansion.