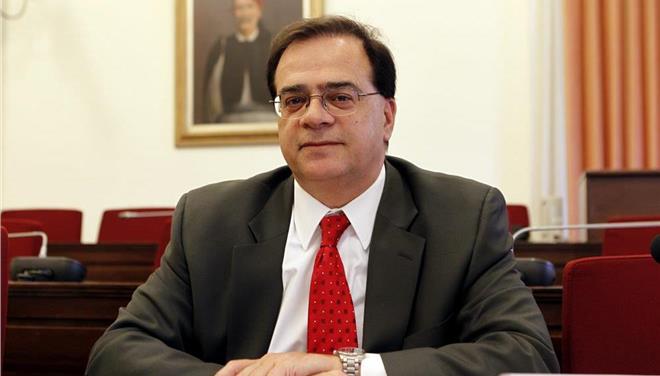 By Spiros Sideris – Athens
Finance Minister, Gikas Hardouvelis, speaking last night at the General Council of the Association of Greek Industralists (AGI), sent a clear message to every direction that the government is responsible for the fiscal policy pursued and not justice.
"Politicians decide on the fiscal policy and not the judiciary", said the Minister of Finance, stressing that "Justice has a say for what is fair and what is wrong, but cannot exercise fiscal policy."
The Finance Minister noted that "the government will give a complete solution for the issue", referring to the judicial decisions for the special wages and other decisions of the State Court.
He hinted however that in essence the government does not intend to implement the decisions of the courts to the letter, pending the opinion of the Legal Council of State for the interpretation of these decisions.
According to Gikas Hardouvelis challenge for the government are the "red loans" and he talked for an opportunity to also restructure the private sector, saying that "perhaps this great crisis could lead, with the help of banks and businesses to find solutions. Making mergers and acquisitions. Entrepreneurs should be open-minded, not to insist on keeping 100% of their business at all cost. We should bring foreign capital to strike a balance that will help the overall economy".