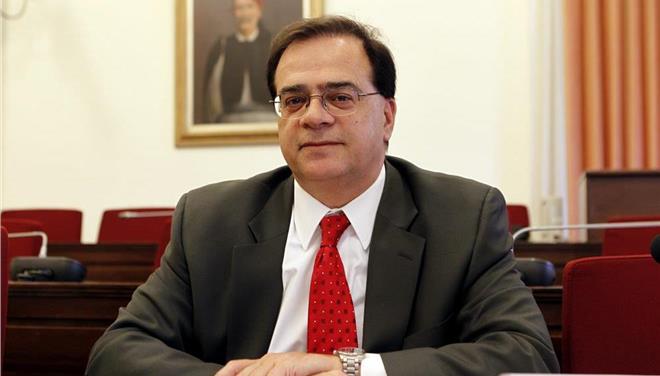 Athens, March 10, 2015/ Independent Balkan News Agency
By Spiros Sideris
The claim that there is nothing illegal in his activities reiterated Gikas Hardouvelis referring to allegations that May 2012 (period during which he was responsible for the financial office of former Prime Minister Lucas Papademos) send overseas funds, which did not include in the Asset Means Declaration he was obligated to submit.
Speaking specifically to Star television, former Finance Minister reiterated that the amounts at issue "are declared and taxed." "In June 2012 I was scared too, as was all of Greece. And I like many Greeks moved some of my money, so I can financially support my children – I was afraid that the country would collapse", he admitted.
Referring specifically to the small amounts that were transferred at a time, Hardouvelis argued that "I was sending the money abroad in small amounts, because I did it by myself over the Internet".
Former Finance Minister appeared annoyed for being informed of the Nikoloudis document from a newspaper and not by the House. "It is not right to learn it from the press", he said.
"I transferred abroad just a little bit of my money… I have also transferred money to Greece, with which I bought my home… My life is a mirror", he added.
ANEL: Mr. Hardouvelis tried to justify the unjustifiable
"The current attempts by Mr. Hardouvelis justify the unjustifiable on his systematic actions to avoid the taxation of his income by transferring his money abroad, at a period that the Greek people was bending under the weight of the memoranda, exposed him even more. The arguments put forward by the former Finance minister and member for years of Simitis' environment, do not honor him at all".
The above comment was issued by the representative of Independent Greeks Marina Chrysoveloni, also arguing that "the case of Mr. Hardouvelis reflects the attitudes and morals of obeying the demands of the lenders by the Samaras-Venizelos coalition, which put through unbearable sacrifices the vast majority of Greek citizens, while leaving untouched all of their patrons and servants".
In conclusion, she assured that "the current  SYRIZA – ANEL government will take any action to shed light on all lists of tax evaders and to call on them to finally pay".