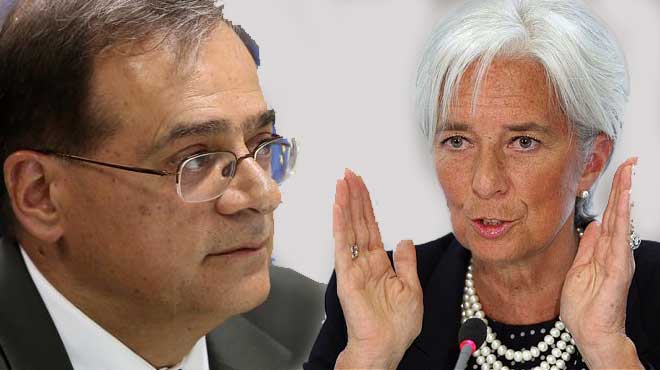 By Spiros Sideris – Athens
Greek Finance minister will travel to New York to participate in the proceedings of the annual Congress of the International Monetary Fund and plans to take this opportunity to meet with the Director General of the Fund Christine Lagarde. Topics of discussion will be the course of greek program and the issue of debt, which the greek side seeks to open as soon as possible.
On Thursday, the troika will also depart from Greece, in order to participate in the IMF Congress. They are expected to return after the publication of the results of the stess tests conducted by the European Central Bank, which is scheduled for October 26.
Only then they are expected to open their cards on a number of issues on which they currently keep a waiting stance, listening to the greek positions, but not revealing their intentions.
Hardouvelis is expected to be back by Saturday, in order to attend the vote of confidence of the government.
After the IMF Congress, the representatives of the lenders will travel to Brussels on October 13, for the Eurogroup meeting with Greece in the agenda and waiting by the representatives of the Finance Ministry and the troika an initial review.