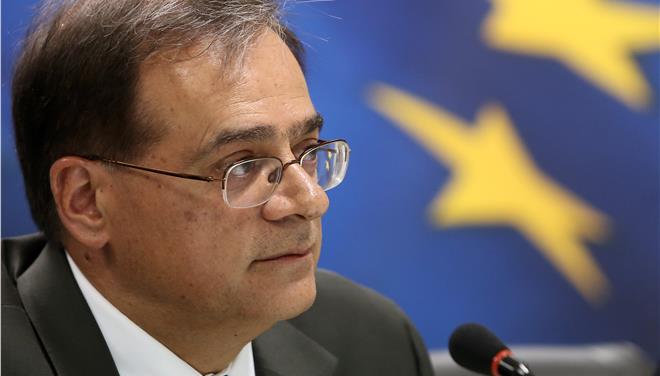 Athens, August 3, 2015/ Independent Balkan News Agency
By Spiros Sideris
As a shock came the revelation of the Sunday's edition newspaper "Ethnos" that on the same day that Yianis Varoufakis caused an earthquake with his presentation of the notorious plan b, Gikas Charvouvelis, who had handed over to him the keys of the ministry, speaking before the same investors blamed for the current situation the… shortsightedness of the IMF.
According to the former finance minister, he told international investors that he had proposed a solution for debt relief, which was not discussed because the evaluation had to be concluded.
Going even further, he revealed that the evaluation had been concluded with the European Commission in December at the Eurogroup, with Moskovisi saying that Greece has done more than what is needed for this purpose and even more than all the countries that are in a program.
"At the time, the IMF and the ECB did not agree. I think the IMF acted politically and I think that was a serious mistake on their part", Hardouvelis stresses.
He explains that they were seeing the polls and understood that SYRIZA would soon be in power and wanted to keep their money. But they could have, he does on, closed the evaluation and give the money gradually, so as to force the new government to act early.
"If we had agreed then, we would not have reached this point now", he concludes.