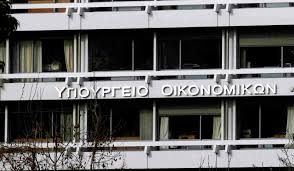 Athens, January 19, 2015/ Independent Balkan News Agency
By Lefteris Yallouros
For as long as the Greek bailout review remains stalled, Finance minister Gikas Hardouvelis warns the economy could drop back into recession and the country could fallout permanently with its EU allies.
In an interview with the Sunday edition of Kathimerini newspaper, Hardouvelis said Greece will be unable to rely on the financial support of the Eurozone if an extension to the current program is not granted and, in any case, if an agreement with the troika on the current review is not wrapped up by February 28.
Greece stands to lose EUR 7.2 billion in funds from the current bailout deal as well as EUR 11.4 billion left over for the recapitalization of the banking system, in the event of an emergency. Furthermore, Greece is expected to continue to be unable to return to bond markets while a precautionary funding mechanism is also not in place. Benefiting from possible European Central Bank measures (quantitative easing is said to be in the works) is also considered unlikely under present circumstances.
Gikas Hardouvelis points out it is difficult if not almost impossible to rely on T-bills for covering funding needs in coming months. "The risk of an accident will become greater for as long as we don't have an agreement with EU partners" the Fin Min says.
Additionally, political parties – especially of the opposition – seem inexplicably oblivious of the consequences of not implementing previous agreements reached with the country's lenders, Hardouvelis stresses. "Any political agreement with allies will include a lot of give and take. It won't cancel previous agreements; it may alter them and bring about different, maybe greater commitments", he added.
Greek banks submitted the first requests to the Bank of Greece for cash via the emergency liquidity assistance (ELA) system last week. As elections approach, pressing liquidity conditions are likely to only get worse. Deposits recorded a decline of EUR 3 billion in December while the repeated issue of T-bills have also taken a toll on the liquidity of the banking system.