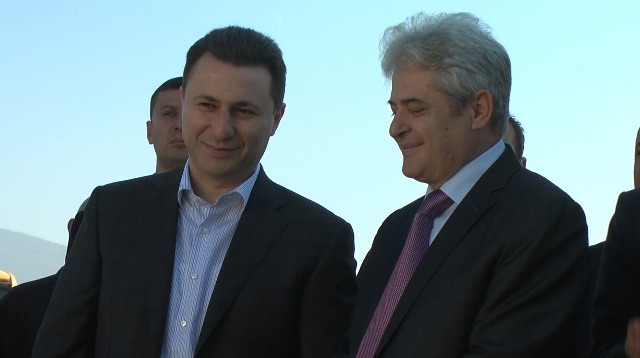 There are only a few days remaining until the leader of VMRO-DPMNE, Nikola Gruevski manages to form a government. Until January 29, he must conclude talks and find a governing partner and in case he fails, he must return his mandate to the president of the country, George Ivanov.
VMRO-DPMNE doesn't offer any details in relation to the talks, and neither does Democratic Union for Integration (BDI) which decides for the creation of the majority with its 10 seats in parliament.
The spokesmen of both parties say that so far there is no signal about a possible agreement. Political analysts say that it is difficult to reach an agreement, as both parties share opposite views.
According to analyst Nikola Dujovski, VMRO-DPMNE will not give up on its stance that the mandate of the Special Prosecution must be discontinued and that the idea for two official languages should not be accepted.
"VMRO-DPMNE will not allow the Special Prosecution to be in the table of talks. This way, it is hard to come up with an agreement", Dujovski said.
Selim Ibraimi, expert of political affairs says that there are many reasons for which Albanian parties should not enter a coalition with VMRO-DPMNE.
"In the case in question, BDI doesn't have many options, it can either make an agreement with Gruevski or Zaev. The third option is for BDI to act outside of institutions, but this option would cause another crisis. In the long term, BDI would be subject to the crisis of survival in the political arena and entries or exists from the political arena would lead to erosions in the party. It must decide not only on the coalition, but also on itself as a party which was founded in 2002", Ibraimi declared.
Other Albanian parties that have won seats in parliament have declared that they will not negotiate with Nikola Gruevski, as according to them, he has been accused by the Special Prosecution. Albanian political parties have signed a joint document, which according to them is a platform that is based on demands for the advancement of the position of Albanians in FYROM in accordance to the Ohrid Agreement. /balkaneu.com/