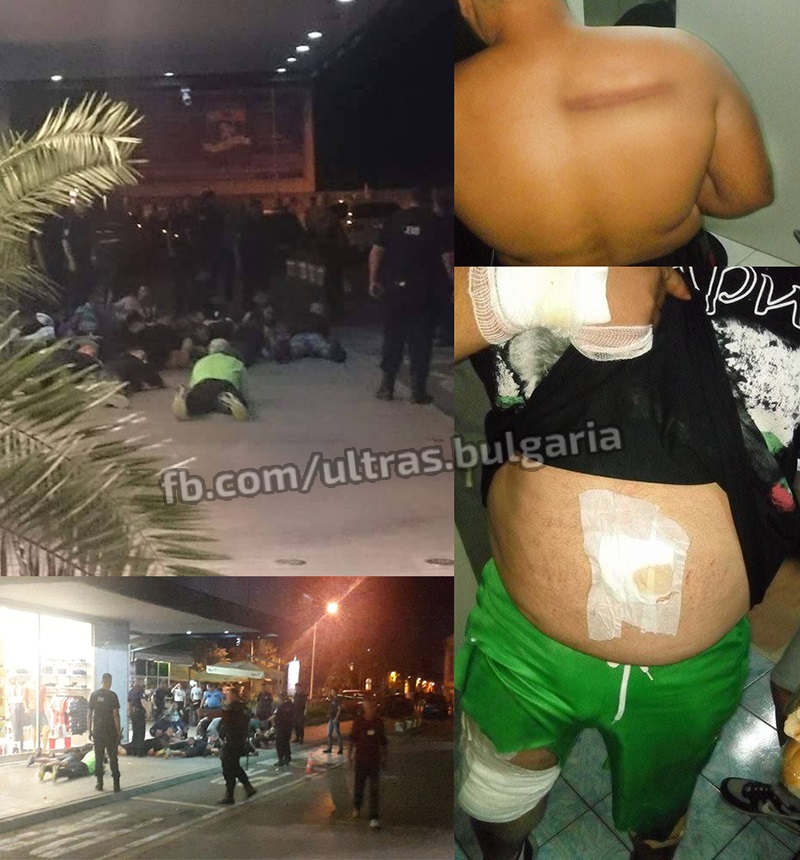 Banja Luka, July 7, 2016/Independent Balkan News Agency
By Mladen Dragojlovic
Fans of the Bulgarian football club "Beroe" probably didn't expect that they will be experiencing violence and arrests in Banja Luka, where their team will play against "Radnik" from the city of Bijeljina, who is the winner of the recently finished BiH Premier League.
Beroe and Radnik are playing in the first round of qualifications for the Champions League, but since Radnik doesn't have a proper stadium they must play in Banja Luka. Cynically, the stadium owner, Soccer club "Borac", dropped out from the BiH League this season and is forced to rent the stadium to other teams from smaller cities. "Borac" fans, a group who call themselves "Vultures" are known as violent and, from some reason, on Wednesday night, they got in a fight with the fans of the Bulgarian team.
The police will determine what happened in front of the Banja Luka hotel "Bosna". The result of the incident are broken entrance glass, several indoor shop windows, chairs and outdoor big flower pots. Police arrested one group of Bulgarians and several members of "Vultures", a few of who ended up in the Banja Luka hospital, but not seriously wounded.
"It was like a storm, a sudden stroke, yelling and screams all over the place. At the time it was like the war had begun again", said the waiter in the near coffee shop.
According to some "Vultures", the Bulgarian fans begun the incident earlier when they were walking through the city and provoked citizens. Enraged at such a behaviour, a group of "Vultures" was waiting for them, half an hour before midnight, at the hotel entrance and the battle was unavoidable. "Vultures" said in police that Bulgarians begun the fight, but Bulgarians said the opposite story. On the social networks they send pictures and mentioned that they were attacked with knives and other cold weapon.
"Lesinari (Banja Luka) attacked Zara Boys (Beroe). Knives, bats and other stuff used, wrote one of Bulgarian fans on the social networks.
Wounded participants in the fight were transported to the hospital but they had no serious injuries so all of them were released after receiving medical assistance. A big group of Bulgarian fans was, after police interrogation, brought to the city park under police protection. It seems that they will remain in the park until the game begins and that they will be transferred to the stadium under police escort.