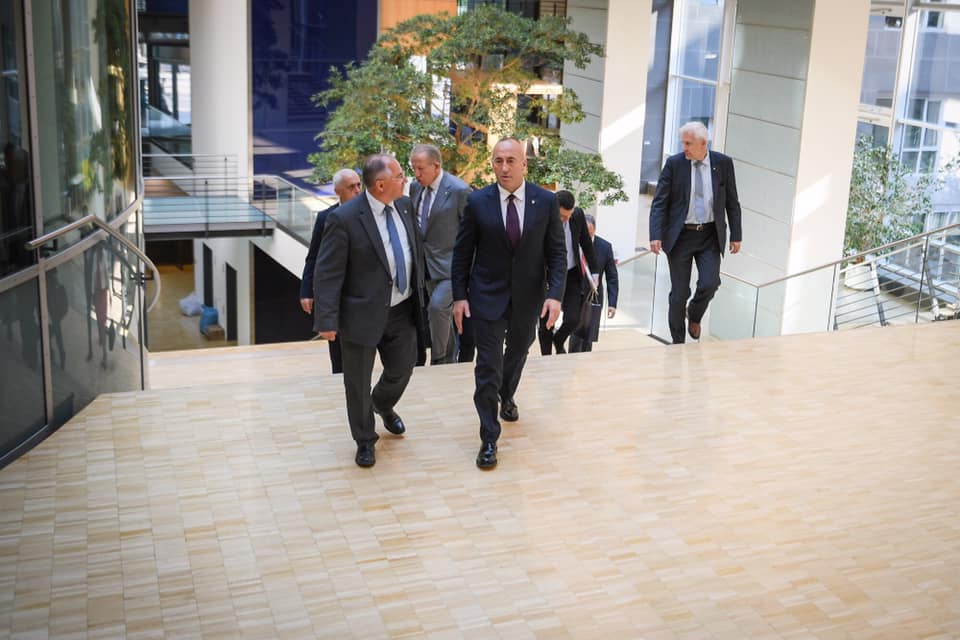 The Prime Minister of Kosovo, Ramush Haradinaj, received a warm welcome when he arrived in Berlin, where he is expected to meet Chancellor Angela Merkel.
"Issues of common interest that form an interesting agenda" are expected to be discussed during this bilateral meeting.
Ramush Haradinaj's visit to Berlin is in preparation of the planned Summit meeting between Kosovo and Serbia in an effort to find a solution to the border issue, with the contribution of Angela Merkel and Emmanuel Macron.
From the discussions, it seems that the prospect of strengthening German investments in Kosovo in the energy sector will not be absent.
The beginning, for 2019, happened with the partnership of the two sides, through the creation of the SOWI Kosovo joint venture and the investment of EUR 169 million in the wind farm in Mitrovica for the installation of 30 wind turbines, with a capacity of 105 MW.
This is the largest direct investment in the region.
The SOWI Kosovo joint venture, as noted, intends to offer environmentally-friendly power generation solutions to Kosovo.
Similar interest has been shown by Germany and Bulgaria, focusing on the need to diversify their sources of gas supply and to ensure the country's energy security.
This interest was confirmed during the recent meeting of Bulgarian Prime Minister Boyko Borisov with German Foreign Minister Heiko Josef Maas.
The aim is for the two countries to remain strategic partners in the trade and investment sectors.
It is noted that in 2018 the trade relations between the countries amounted to EUR 8,153 billion, recording an increase of 11,8% compared to the previous year.
Germany's investments in Bulgaria in 2018 amounted to EUR 153.7 million in all sectors./ibna