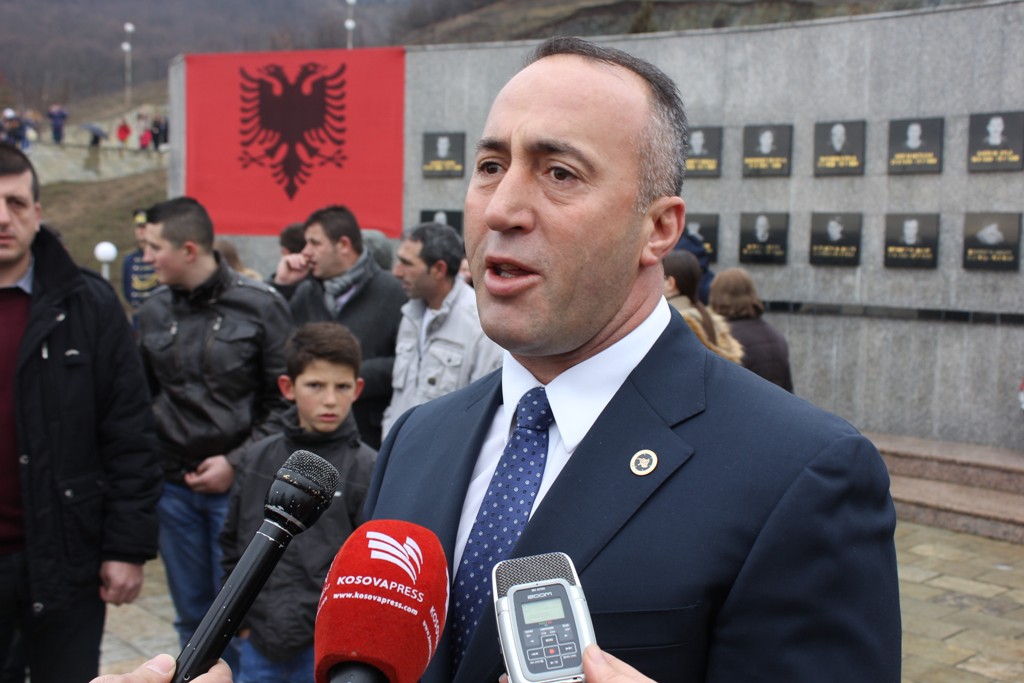 Prime Minister of Kosovo, Ramush Haradinaj said on Monday that Albanians do not interfere in the affairs of the others and as a result, nobody should interfere in Kosovo's affairs.
This was the answer to the accusations and attacks coming from the Turkish president, Recep Tayyip Erdogan in response to the operation to deport six Turkish nationals wanted by Ankara.
Prime Minister Haradinaj chose a commemoration activity on the occasion of the 550th anniversary of the death of the Albanian national hero, Gjergj Kastrioti Skanderbeg, who fought the Ottomans for 25 years.
"By commemorating Skanderbeg, we show that our roots are deep. I would like to say to those who are far from us, to better know us and know that it's not in our tradition to interfere in affairs that do not regard us and we do not appreciate it when other countries interfere in our affairs", PM Haradinaj said.
The Turkish President, Recep Tayyip Erdogan attacked PM Haradinaj in two occasions. On Saturday, he said that the Prime Minister of Kosovo would pay for his stance on the operation. On Sunday, he considered this stance as a disgrace, while thanking the President of Kosovo for the operation.
The operation for the arrest and deportation of the Turkish nationals, was associated by lots of uncertainties and promoted the reaction of many human rights organizations. /balkaneu.com/