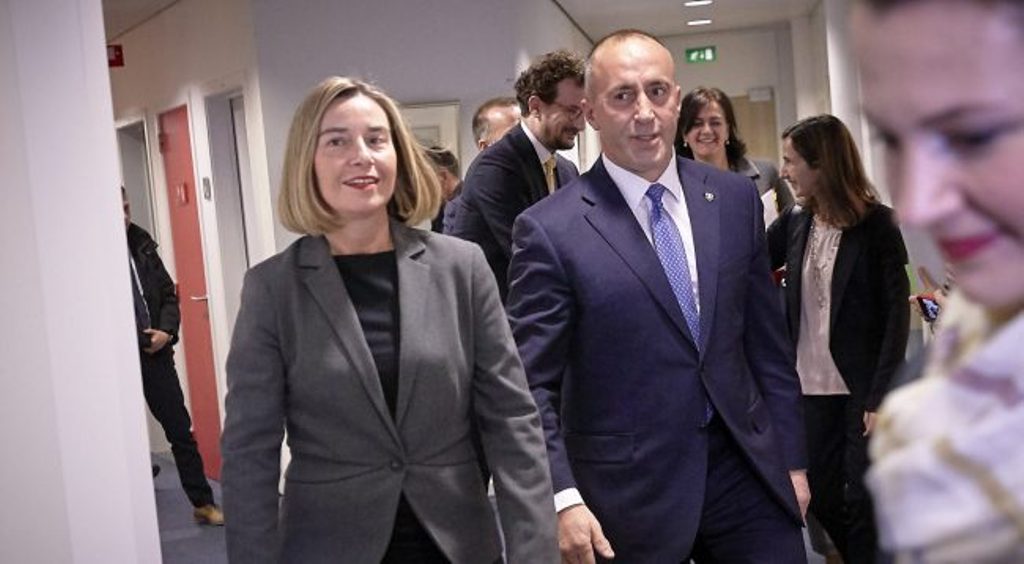 EU chief diplomat, Federica Mogherini has once again called on authorities in Kosovo to suspend the tax imposed on Serbian imports. She said that this is the only way to resume dialogue for the normalization of relations with Serbia.
Today, Prime Minister of Kosovo, Ramush Haradinaj has responded by saying that dialogue should resume without relating this issue to the tax.
"Dialogue was derailed long before tariffs were introduced. Lack of transparency, encouraging land swap proposal and failure to implement existing agreements-those are the reasons. Dialogue can and should resume without relating it to tariffs", Haradinaj wrote on Twitter.
Meanwhile, there's been mounting pressure in the recent days by the international community for the suspension of tariffs on Serbian imports and for dialogue between Kosovo and Serbia to continue until a final deal is reached between the two countries. /ibna/