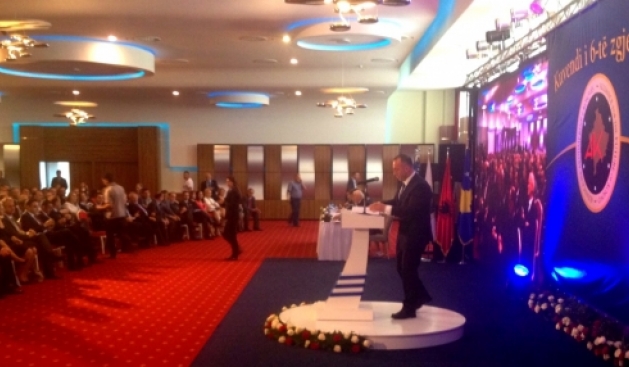 Pristina, May 4, 2013, by Tinka Kurti-The Alliance for the Future of Kosovo (AAK) has held the sixth electoral assembly of this political party, which once again elected as chairman of the party Ramush Haradinaj. Haradinaj will hold this post for the next four years.
"I'm confident that you will lead me toward victory", said Ramush Haradinaj.
Haradinaj has had no opponents in this race and won 403 votes. 404 delegates have been present in the hall. The electoral assembly of AAK has been hailed by the head of PDSH, Menduh Thaçi, while no leader of other political parties in Kosovo has been present.
In his speech, Haradinaj has criticized the current government. "They hide themselves behind international institutions when they take unfair decisions and blame the international institutions to escape the punishment by vote", said Haradinaj. /ibna/