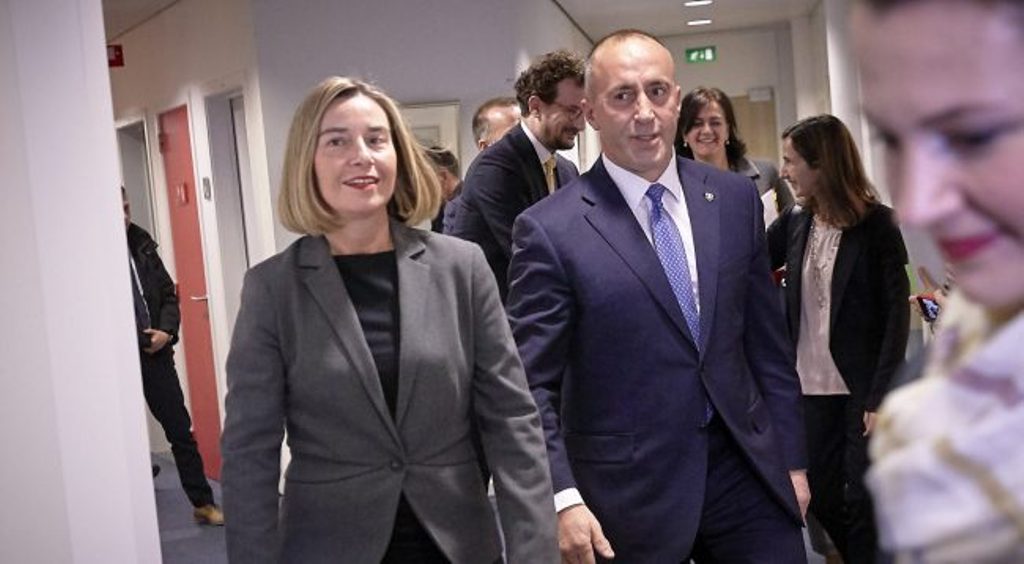 Šefica diplomatije EU, Federica Mogerini, još jednom je pozvala vlasti na Kosovu da suspenduju tarife koje su nametnute uvozu iz Srbije. Ona je rekla da je to jedini način da se nastavi dijalog za normalizaciju odnosa sa Srbijom.
Premijer Kosova, Ramush Haradinaj, danas je odgovorio na ovaj zahtev rekavši da dijalog treba da se nastavi bez povezivanja ovog pitanja sa tarifama.
"Dijalog je zastareo mnogo pre nego što su uvedene tarife. Nedostatak transparentnosti, podsticanje prijedloga za zamenu teritorija i neuspeh u provedbi postojećih sporazuma – to su razlozi. Dijalog se može i treba nastaviti bez povezivanja sa tarifama", napisao je Haradinaj na Tvitteru.
Međunarodna zajednica poslednjih dana sve više vrši pritisak za suspenziju tarifa na uvoz iz Srbije i za nastavak dijaloga između Kosova i Srbije dok se ne postigne konačni dogovor između dve zemlje. / ibna /