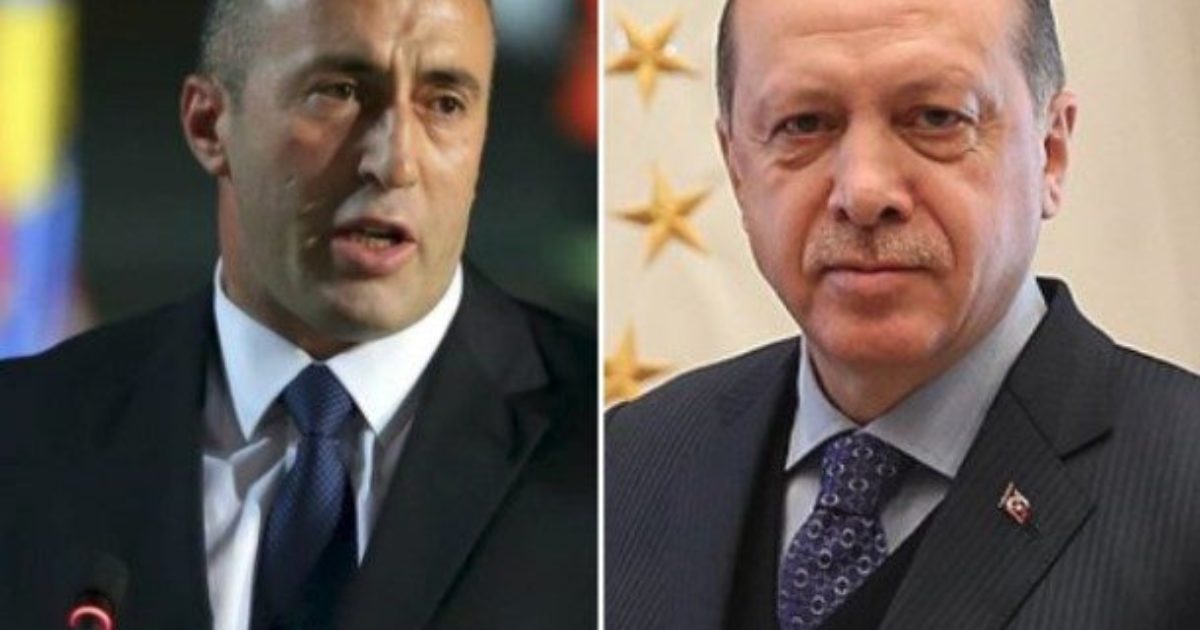 The Kosovar Prime Minister Ramush Haradinaj, who had remained silent about the case of the six Turks who were taken from Kosovo to Turkey after a joint operation by MIT and the local Intelligence Service (secretly organised as high-level political figures of Kosovo have said since they have declared ignorance over the matter), finally replied to Erdogan.
As AP international news agency reports, Haradinaj "chose a ceremony honoring an ethnic Albanian hero who resisted the Ottoman empire during the 15th century to respond to criticism Turkish President Recep Tayyip Erdogan directed his way on Saturday."
He said, that Kosovo "can manage its affairs without input from Turkey's president".
According to the premier of the state, Pristina is not known for butting into Ankara's affairs, so Erdogan should mind his own business.
A few days ago, the Turkish leader, Recep Tayyip Erdogan had issued a strong reaction against the Prime Minister of Kosovo, Ramush Haradinaj, who declared that he was against the deportation of the Turkish nationals, by sacking the minister of Interior, Flamur Sefaj and the head of the Intelligence Agency, Driton Gashi.
The Kosovo intelligence services' operation has been intensely criticised by various local and international human rights organisations…. / IBNA