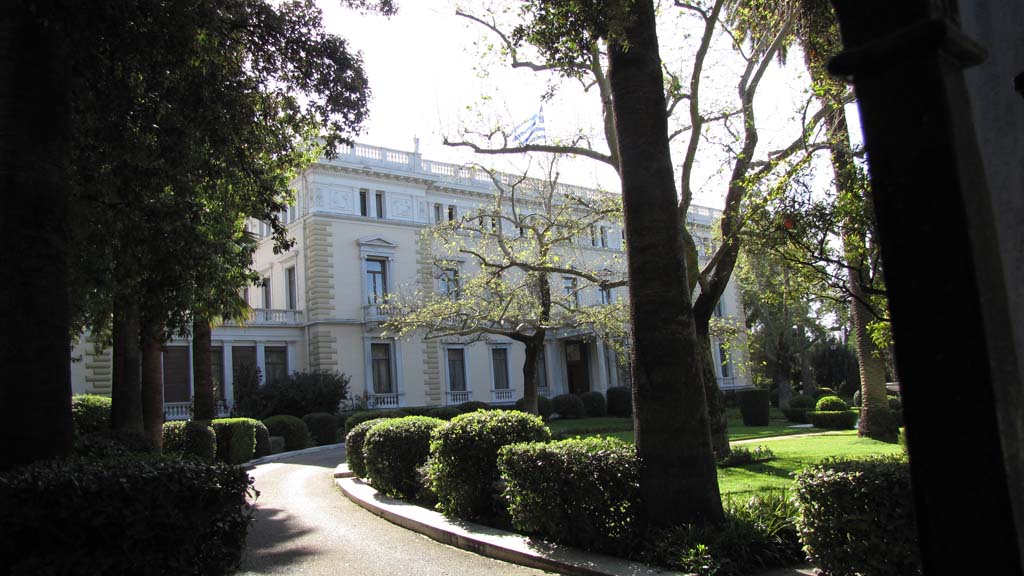 By Lefteris Yallouros – Athens
Greek coalition government partners, PM Antonis Samaras and deputy PM Evangelos Venizelos, are calculating the various ways they could secure the necessary votes in Parliament to elect a new President of the Republic.
Reports in the Greek press suggest Samaras and Venizelos have agreed to nominate Democratic Left (DIMAR) leader Fotis Kouvelis who was a member of the governing coalition before departing after a fallout over the closure of state broadcaster ERT.
Kouvelis appears to be an ideal nominee for the government as 180 votes are needed in order for a new President to be elected. Opting for the leader of the Left means 1 total of 14 votes will be added to the 153 New Democracy and PASOK hold. With the count at 167, thirteen more votes from the pool of independent MPs will have to be found.
SYRIZA has said it would oppose any candidate when current President Karolos Papoulias's tenure ends in February. The Communist Party (KKE) and neo-Nazi Golden Dawn MPs are certain to vote against any candidate put forth by the ruling parties. Right wing ANEL appears determined to oppose the government – backed candidate, however, some party MPs may be tempted towards supporting a candidate that appeals to them, press reports suggest.
Government officials have already begun approaching independent MPs who could be open to voting in favor of Kouvelis in particular.
If Parliament fails to elect a new president early national elections will be called. Government officials appear optimistic it won't come to that especially after the positive vibes coming from the Democratic Left after Kouvelis's name was leaked.
DIMAR MP Spyros Likoudis said Kouvelis would make a "very good" president and that he is a nominee that could unite enough MPs to secure the necessary majority in Parliament for him to be elected.
Administrative Reform minister Kyriacos Mitsotakis told SKAI radio Monday morning that he is convinced a person capable of attracting the 180 "yes" votes necessary will be found.