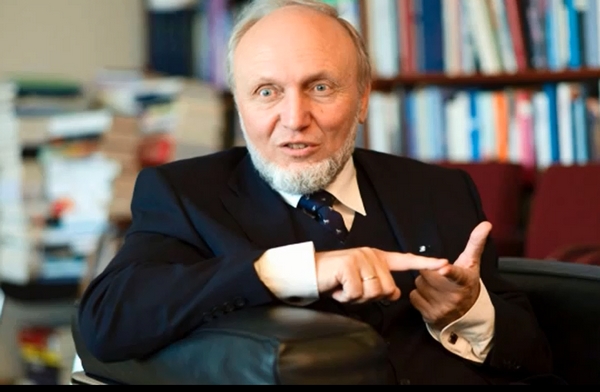 Athens, January 7, 2015/ Independent Balkan News Agency
By Spiros Sideris
An International Conference on Greek debt suggests the head of the Institute for Economic Research (Ifo) Munich Hans-Werner Sinn, who however reiterated that Greece will avoid a new bankruptcy only if it leaves the Eurozone, while asserting that Alexis Tsipras is one of the few Greek politicians who understand the nature of the problem.
There is only one road for Greece and this leads out of the eurozone, says Sinn to the economic newspaper «Handelsblatt». "We are faced with an additional sovereign bankruptcy with a new powerful, open or hidden debt haircut, followed in the coming years by more and more loans and debt haircuts, if the country does not restore its competitiveness through an exit from the euro and a devaluation of its currency", says Sinn and adds that a "Grexit" will not be easy.
In regard to Tsipras, the German economist says that he is "one of the few Greek politicians, who understand the nature of the problem and is willing to dare". The fact that Tsipras puts back on the table the Greek compensation claims against Germany is, according to Sinn, one of the "not so enjoyable aspects of the case".
Referring to the International Conference on the Greek debt, Hans-Werner Sinn, notes that there are historical patterns in which this worked, and recalls that one of the conditions for the German economic miracle was the waiver of the demands of the Americans and British creditors in London's debt agreement in 1953. However, he states that Germany at the time received, including the Marshall Plan, only 20% of its GDP, while Greece, with the obvious and the hidden debt haircuts of 2012, has already deleted 76% of its GDP.
The head of the Ifo speaks of an immediate need for action, in any each case, because the situation in Greece has been deteriorating for years. "The Greek economic situation is unbearable for the population and the continuing new loans are unaffordable for the international community", continues Sinn and adds that Greece now has twice as many unemployed than it had in May 2010. The exit of the country from the euro had been avoided at the time, in breach of Article 125 of the EU Treaty, through public loans from the international community.
"The truth is that Greece experienced a decline of industrial production by 30% compared to the level before the crisis, that it is still miles away from the competitiveness of its economy in terms of prices", he says and adds that the Greek wages are two times higher than the Polish ones.
Moreover, Sinn notes that after the bankruptcy in 2012, the country continues to create "huge deficits" which "painstakingly and through many tricks had to be made look good" by the European Commission, while the ECB has tried everything to push the interest for the Greek bonds.