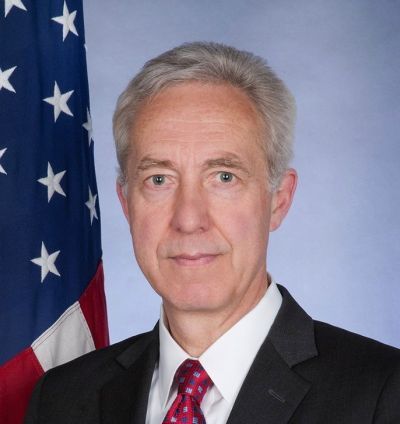 Bucharest, August 7, 2015/ Independent Balkan News Agency
By Daniel Stroe
The Ministry of Foreign Affairs (MAE) has welcomed, on Thursday evening, the confirmation of diplomat Hans G. Klemm as ambassador of the United States of America in Bucharest, following his confirmation in the US Senate, almost five months after nominated by President Barack Obama.
"Welcome confirmation of Hans G. Klemm by US Senate as US Ambassador to Romania. Look forward to further deepening RO-US Strategic Partnership", MAE reacted on Twitter.
The US Senate confirmed diplomat Hans G. Klemm as the new Ambassador to Romania by voice vote on Wednesday, August 5.
Hans G. Klemm had his hearing in the Foreign Relations Committee on July 22, when he said Romania was a "friend" and a "partner" of the United States and a country that was not being vulnerable to the Russian propaganda, according to the US Senate website.
"I am humbled and grateful for the confidence that the President and Secretary Kerry have placed in me. If confirmed, I pledge to promote our interest, protect American citizens, and encourage even stronger ties with our excellent ally and strategic partner, Romania," Klemm said.
Mr. Klemm joined the Foreign Service of the U.S. Department of State in September 1981 and was promoted into the Senior Foreign Service in January 2001. He is a graduate of the Senior Seminar, a management and leadership training program hosted by the Department of State for senior representatives of U.S. agencies responsible for national security. Overseas, Mr. Klemm worked at U.S. embassies in Bonn, Seoul and Port of Spain.
In 1993 and again in 2000, he was awarded the Department of State's Superior Honor Award. Mr. Klemm speaks Japanese and German and was graduated from Stanford University (MA, International Development Policy) and Indiana University (BA, Economics and History).
Until Wednesday, Hans Klemm served as a senior advisor at the State Department, previously being a principal deputy assistant secretary in the State Department's human resources bureau. With expertise in the rule of law, Mr Klemm is expected to keep the pressure on Romania fighting against corruption which many high ranking US officials warned risks destabilizing countries across Eastern Europe.