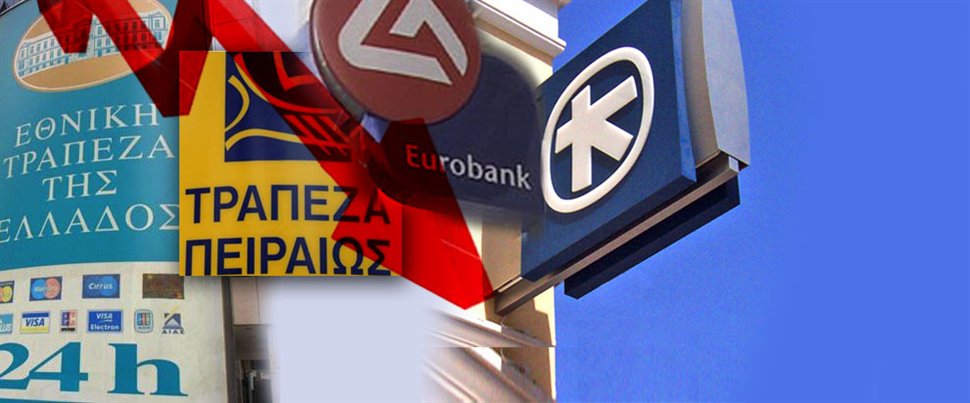 By Spiros Sideris – Athens
Additional financial support will need four major Greek banks after their last recapitalization, according to a report in the German newspaper "Handelsblatt".
According to Handelsblat, "red" loans in Greece have reached EUR 77 billion, and this is the reason why according to the newspaper they are looking to find a solution to this problem. One possible scenario is the possibility of a "haircut" on non-performing loans. Moreover, the newspaper notes that according to banking sources there are those who pretend that they cannot repay their loans in order to get rid of them.
The German newspaper analyzing the data speaks of a vicious cycle, since according to the author, banks are afraid to take risks and so end up giving fewer and fewer loans to enterprises leading more companies to bankruptcy since there is as a lack of liquidity and thus more "red loans".
The report notes that these four banks expect the results of stress tests that will take place in autumn, to clarify if further aid is necessary.
The german newspaper also makes a reference to an earlier optimistic statement of the President of the EFSF, Christina Sakellariou, to the daily newspaper "Kathimerini", in which she appeared certain that even if there are additional borrowing needs they will be manageable.