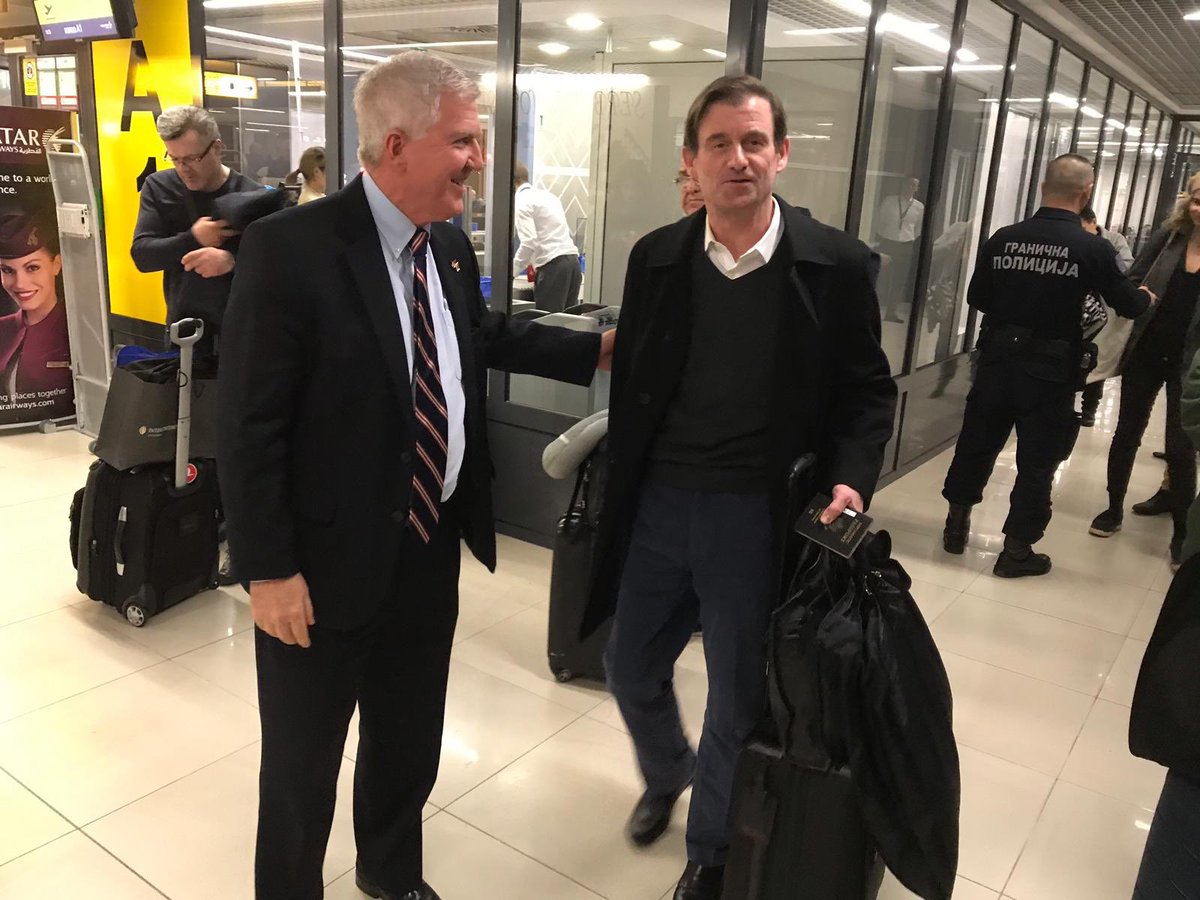 American undersecretary for political affairs David Hale has appealed on Belgrade and Pristina to continue the dialogue on Kosovo.
Hale has met president Aleksandar Vucic in Belgrade today. At the meeting, he also said that both sides should refrain from provocations, according to the U.S. Embassy and the press release from the Presidency.
Vucic has said that the platform for the dialogue, adopted by Kosovo parliament on Thursday, "essentially represented a decision to stop the dialogue with Belgrade". "The position of Belgrade will be decisive, serious, responsible and firm", he added. Serbia will "in a relative short period of time make decisions in reaction to Pristina's non-fulfilling of the Brussels Agreement, introducing taxes (on Serbian goods) and stopping every sort of dialogue with Belgrade".
As U. S. Embassy stated in its Twitter account, Hale has called on Pristina to revoke the taxes. "United States appeal for revoking the taxes, as well as for stopping mutual provocations and continuing the dialogue", the American diplomat said. Washington, according to Hale, wants to build even stronger relations with Serbia".
Earlier this week, Hale said that United States will not provide a "prescription" for resolving the dispute between Belgrade and Pristina.
"We believe that it (solution) should be applicable both in Kosovo and Serbia and that it must contribute to the regional stability in the long term", Hale stressed in the interview for Danas daily. "Only Belgrade and Pristina can achieve this, through direct negotiations which is needed in order to reach the solution. It is not on the United States – or anybody else – do dictate the final result. The leaders and their teams should revive negotiations led by the European Union, consider all possibilities and communicate sincerely and openly with their citizens. In that process, leaders of both Serbia and Kosovo have our full support", Hale said in the interview.
Photo: United States ambassador in Serbia Kyle R. Scott welcomes undersecretary for political affairs David Hale at the Belgrade airport on Thursday (Source: U.S. Embassy Twitter account)