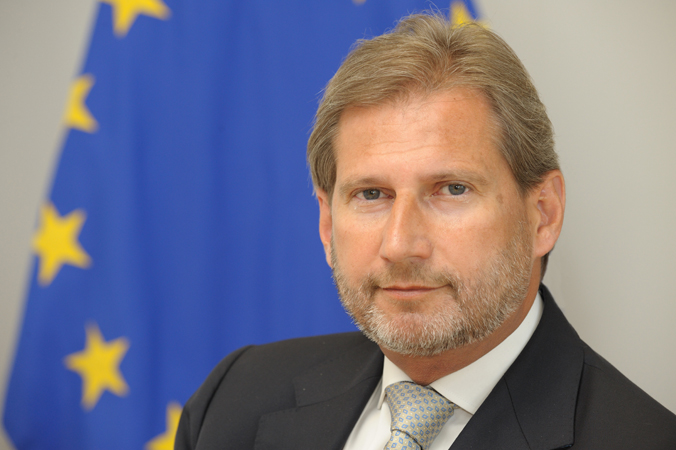 Belgrade, February 19, 2015/ Independent Balkan News Agency
By Milos Mitrovic
Within few days European Union's Commissioner for European Neighbourhood Policy & Enlargement Negotiations Johannes Hahn gave two different statements considering media freedom in Serbia. In last one on Wednesday, Hahn said that media freedom "remains key issue in accession process towards the EU" and that "this policy has not been changed".
Commissioner sent this message via his spokeswoman Maja Kocijancic in order to "clear controversies" that have appeared after his previous statement which suggested "it's necessary to find the evidences that media freedom in Serbia is endangered".
"Commissioner believes that media freedom is an issue of critical importance and that it should not be negotiated", Maja Kocijancic stated in her media release.
According to document, Hahn recalled that Brussels expressed its concern over deterioration of the media situation in Serbia; the issue is permanently discussed with Serbian officials, he added.
Hahn did not specify "the controversies" but he obviously responded to at least two reactions provoked by his first statement. First reaction was that of Serbian Prime Minister Aleksandar Vucic who has praised Hahn for his "evidences" claim.
"I am thankful to Hahn because he has demonstrated his readiness to be under fierce media pressures but that the truth is more important to him. He has proved he is an honest person", Vucic said at media conference on Tuesday wandering "whether anyone would be able to apologize for insults and misstatements". "I'm afraid this will not happen in Serbia", PM added.
But Vucic was not the only one who has reacted on Hahn's "evidences" statement": Balkan Investigative Reporting Network (BIRN) stated that Hahn's claim proves that for the European Union "the stability is the priority at the expense of democratic freedoms". EU is faced with number of challenges but this should not be excuse for inaction, BIRN suggested.
Hahn's statement was "profoundly confusing" taking into account that "evidences are everywhere and many has been presented in the European Commission progress report on Serbia for 2014", BIRN underlined.
In January Vucic accused EU officials of orchestrating a campaign against his government after BIRN reported that the state-owned power company EPS hired an inexperienced local consortium to work on the reconstruction of the Tamnava coal mine, increasing costs.
Vucic accused the EU and Michael Davenport, the head of EU Delegation in Serbia, of financing media organizations, including BIRN, to slander the government. Davenport rebuffed the allegations and Maja Kocijancic said that the EU expected that the Serbian authorities would secure an environment that would support freedom of expression and media.
Vucic then said Kocijancic has been trying to silence him.
In 2014 Vucic has demanded an apology from OSCE Representative on Freedom of the Media Dunja Mijatovic. This came after Mijatovic's allegations of censorship of the media in Serbia.