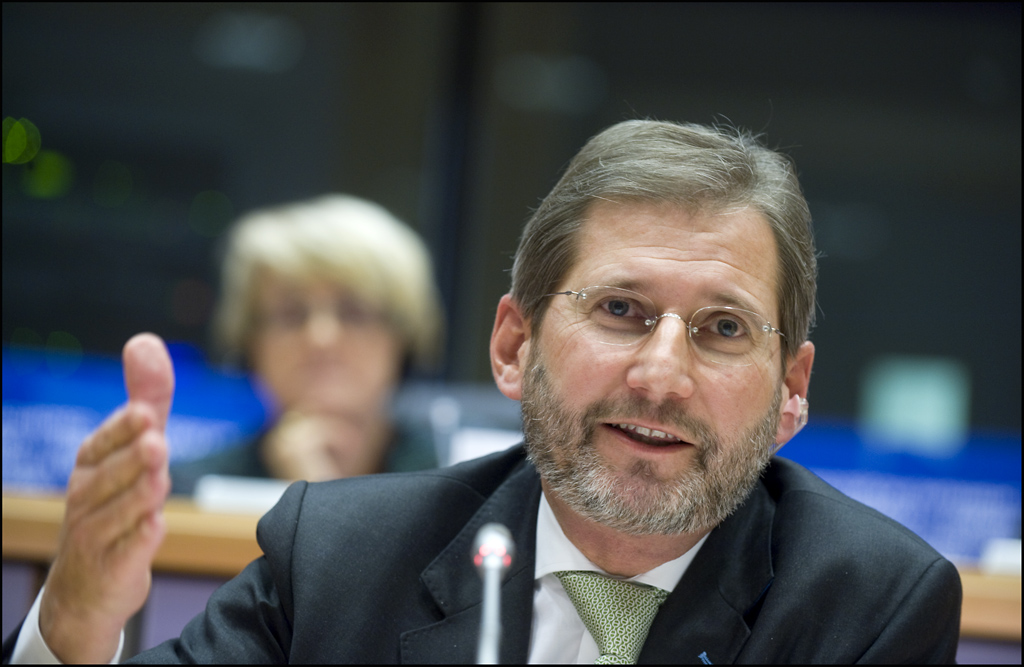 During a press conference today of Johannes Hahn, a European Commission member esponsible for European Neighborhood Policy and Enlargement Negotiations, a question was raised regareding the willingness of some Member States, particularly Greece, to support the proposal to resume accession negotiations with FYROM. Commissioner Hahn wished all Member States to understand that the inability to start accession negotiations over the last 8 to 9 years led to developments over the past 1-2 years which in turn brough about a change in the way of thinking, adding that it is now time Europeans fulfill their commitments, as long as the friends and colleagues in Skopje have done so first.
Asked on the likelihood of accession talks beginning immediately with the name FYROM in use, considering reliable reports that the country will soon join NATO under that name since the Zaev government appears to accept it, Commissioner Hahn pointed out that it is still too early to make such speculation; however, he added that what he can assure is that everything will be done to deal with this issue In such a way as to allow for a solution that would allow for the commencement of negotiations, provided that Skopje will make the necessary progress.
He was then called to clarify whether, by wishing the Member States have been taught by not agreeing in the past to begin accession talks, he implied that the countries that have objected, such as Greece or Bulgaria, are to blame, at least in part, for the internal problems of FYROM, such as corruption and the absence of rule of law or independent justice, Hann noted that responsibility ultimately lies with those responsible within the country but underlined that in reality the fact that the political context and climate did not favor commencing talks certainly did not help to stabilize the country. At this point, he recalled that 10-12 years ago, FYROM was the best student in the classroom in the region, which is not the case today, arguing that in some way the lack of a specific perspective affected the situation within the country, while stressing that neighbors should have made sure that they contribute to the stabilization and accession of the country to the EU in future, as this is also in their own interest.
Finally, asked whether he considered Gruevski to be less authoritarian 10 years ago, given his provocative actions, Commissioner Hahn said he was reluctant to analyze the past, arguing that his role was to find solutions for the future. He also made it clear that what applies to FYROM applies to all countries in the region, expressing the view that a final peaceful solution for the region can only be found if these countries form part of the EU, otherwise the region will remain fragile, prey to nationalism and populism./ΙΒΝΑ