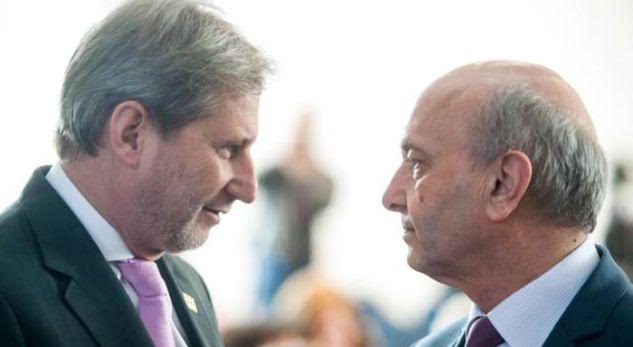 The EU market is aiming to shape a joint market in the Western Balkans. Regarding the possibilities of implementing this process, the Work Forum as part of the Western Balkan countries summit is being held in Trieste, Italy.
The EU Enlargement Commissioner, Johannes Hahn has participated in the opening session of this forum.
"I am happy that the leaders of the Western Balkan countries, their prime ministers will confirm the creation of the regional economic zone, enabling us to continue with the implementation of this concept. This means the creation of a zone of 20 million people, where goods and services will circulate freely", Hahn said.
Hahn explained that the joint economic zone should speed up commercial exchanges in Western Balkan, but according to him, compared to the European Union, it's currently stagnating.
"Those who think that the regional economic market is going to act as an obstacle for Western Balkan's accession in the European Union, are mistaken. This incentive aims at preparing the region for the unified market of the European Union, when these countries become part of it", Hahn said.
Hahn's comment addressed the Prime Minister of Kosovo and Montenegro's government which have expressed themselves against this project.
Meanwhile, Kosovo's PM, Isa Mustafa has declared that the joint market of the countries of Western Balkans, is not in the interest of all countries.
"We share different experiences from the past and we don't want the past to come back to us under a different package. A similar market to that of former Yugoslav Federation, without Croatia and Slovenia and with Albania. No!", Mustafa said. /balkaneu.com/